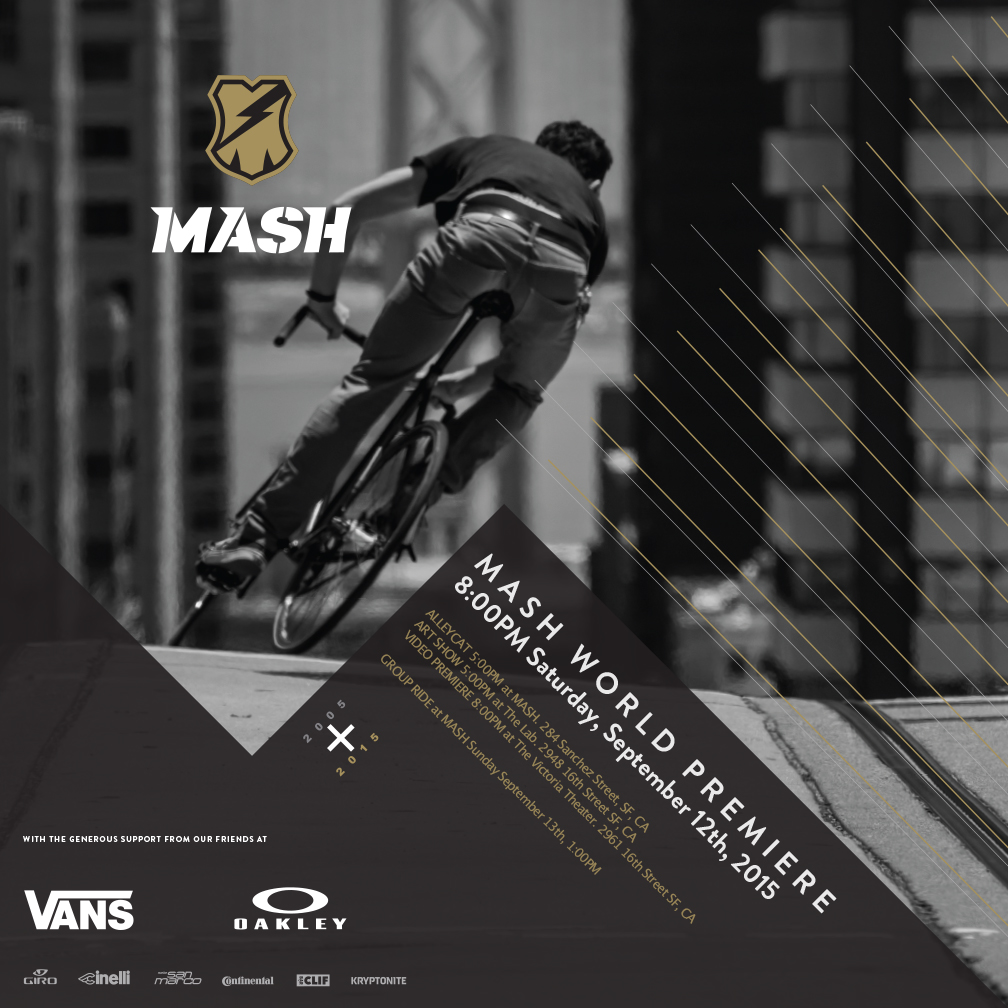 MASH VIDEO 2015 WORLD PREMIERE
Please join us Saturday, September 12th, 2015 to celebrate the world premiere of our new video project. We have set up a fun weekend in San Francisco, we hope you can join us.
ALLEYCAT: 5:00PM at MASH 284 Sanchez Street, SF CA
ART SHOW: Doors open at 5:00PM at The Lab. 2948 16th Street, SF CA
VIDEO PREMIERE: 8:00PM at The Victoria Theater, 2961 16th Street, SF CA
Group RIDE at MASH Sunday September 13th, 1:00PM
Please look for updates on how you can get tickets to the screening in the coming weeks.
Look for updates with stops in Las Vegas September 17th, London September 26th, Berlin September 29th, Tokyo October 17th, Seoul October 21st 2015