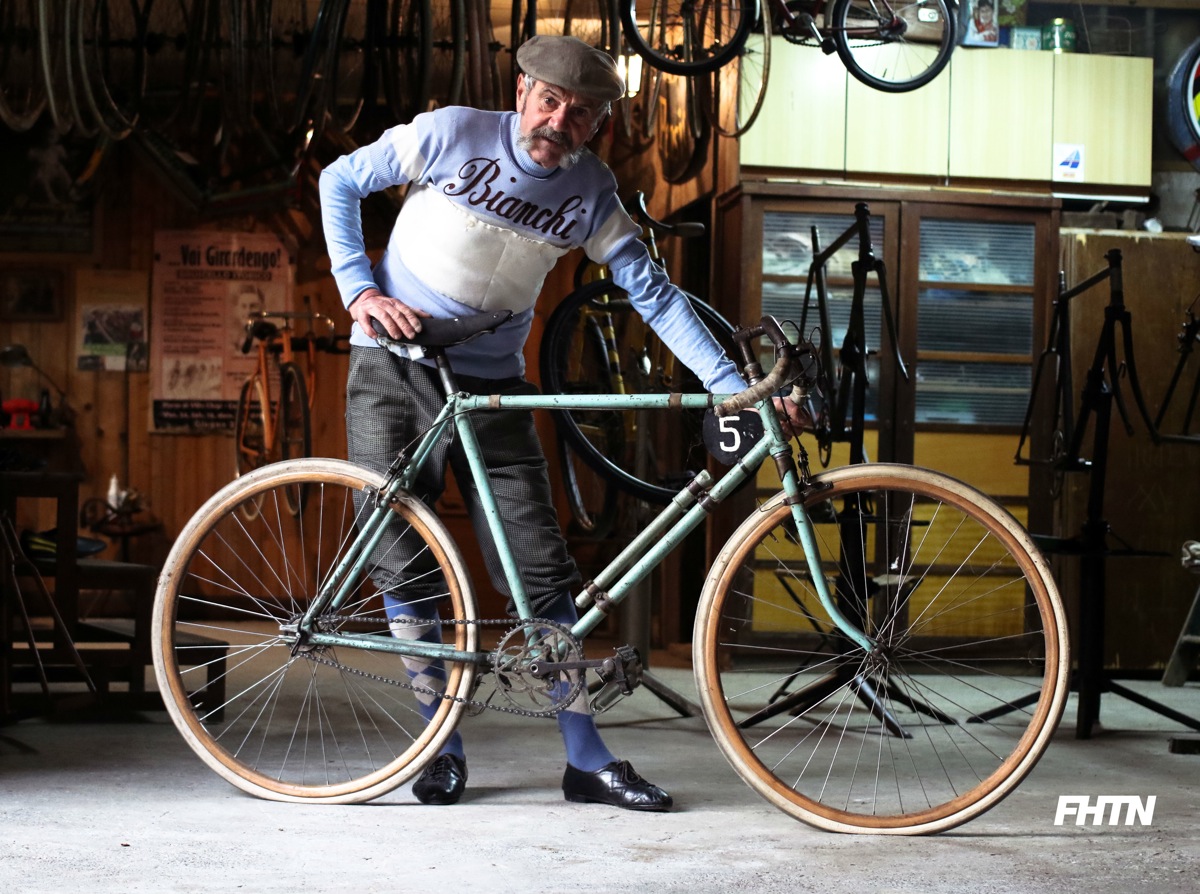 Hello everybody, my names is Andrea Giana.
I made this amazing interview with Luciano Berruti, global icon of heroic cycling.
I dedicate this to all fans of cycling .
We are on the hills of Savona, in Cosseria, Val Bormida,  where my dear friend Luciano hosted me to his house for a conversation and spend a nice afternoon together.
As you know and as you could see, in the last years Luciano has taken part to Red Hook Criterium, not as a rider but as a trailblazer, with old jersey made of raw wool and beautiful colors.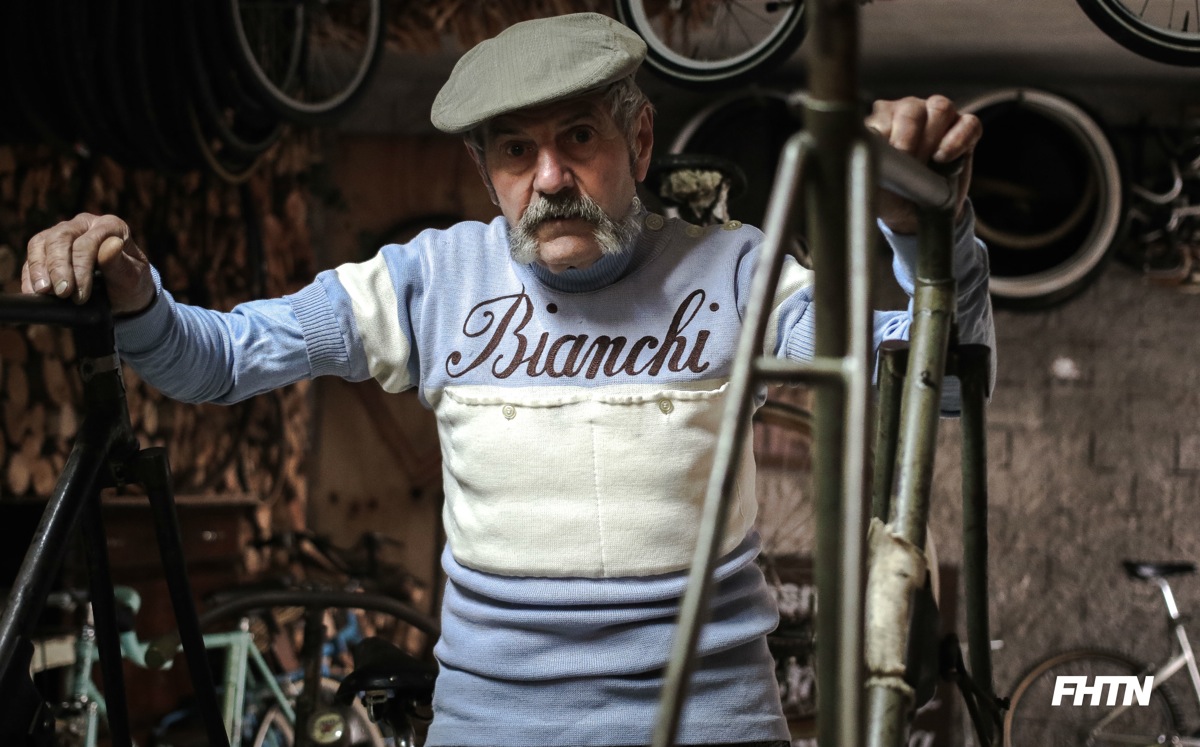 Hi Luciano, tell us more about you
Hello, I'm Luciano Berruti, I live in Cosseria near Savona in a beautiful house in the middle of a green little garden.
My story is simple.
I had a passion since I was a child and that passion was cycling.
I started in 1950 running with the juniors of the Casanova cyclistic society with a little coffee sponsor from Finale Ligure.
My teacher mrs. Innocenti one day brought me and my classroom in Montecala, near Valbormida hill, to admire the Giro D'Italia… I think this was the exactly moment when everything started.
All those cyclist, bikes, people… it was for sure, the most important event of my entire school life.
So I started to stole the bike to my mum, and going for long running in the fields behind our village… then my brother decided to borrow me his bike and immediately I went to ask for a place in the sport society.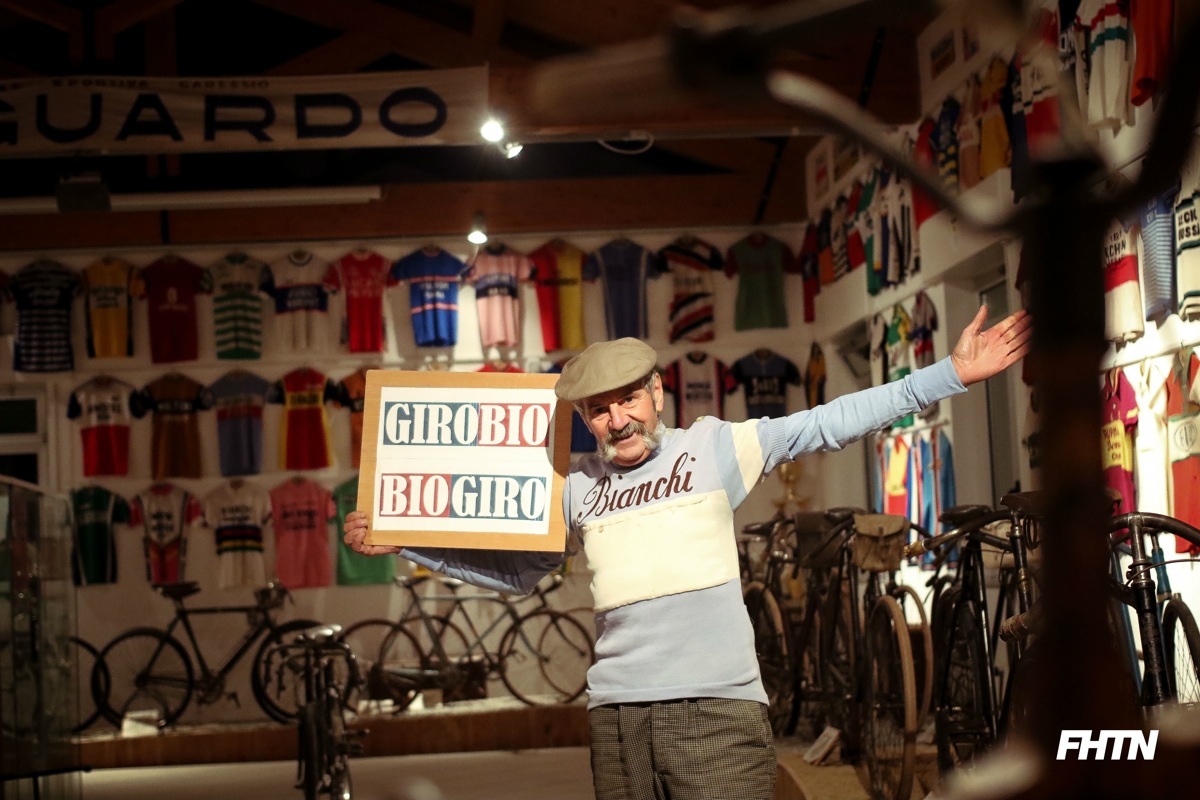 Tell us about your Museum
The Cosseria bike museum has been a great surprise even for me.
Few years ago I decided to renovate an old abandoned school, so I went to talk about the project with the president of Liguria region.
He really loved my idea, so with my son, after the structural works, we started to prepare the permanent show, bringing there all the bikes we had in our garage, from the oldest to the most famous… a large collection of original and unique bikes.
It was 2010!
It has been and is still my gift to the others, a way to dedicate them my passion, "cycling".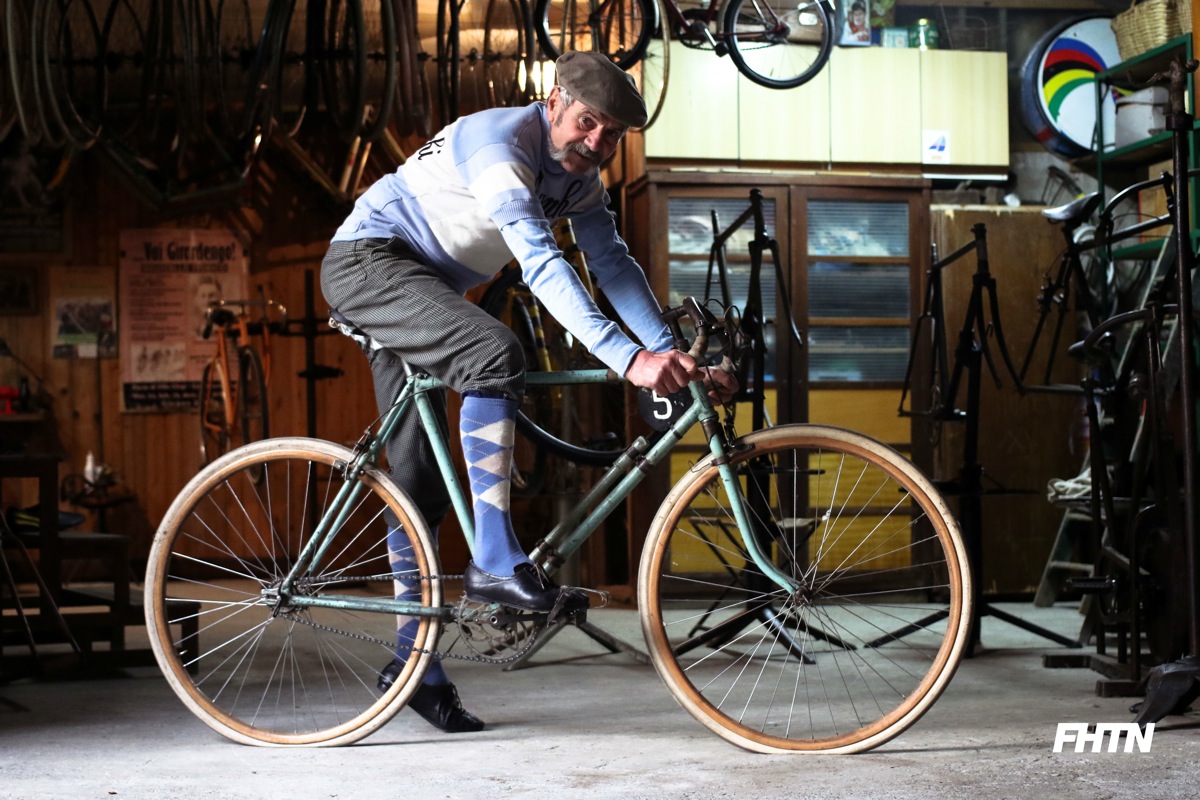 Luciano, what does it mean for you the word "cycling"?
Cycling is not a question of bikes, expositions, competitions… for me cycling is a way of life, a way to live healty looking clouds and skyes…
If there is no joy in cycling, it has no sense.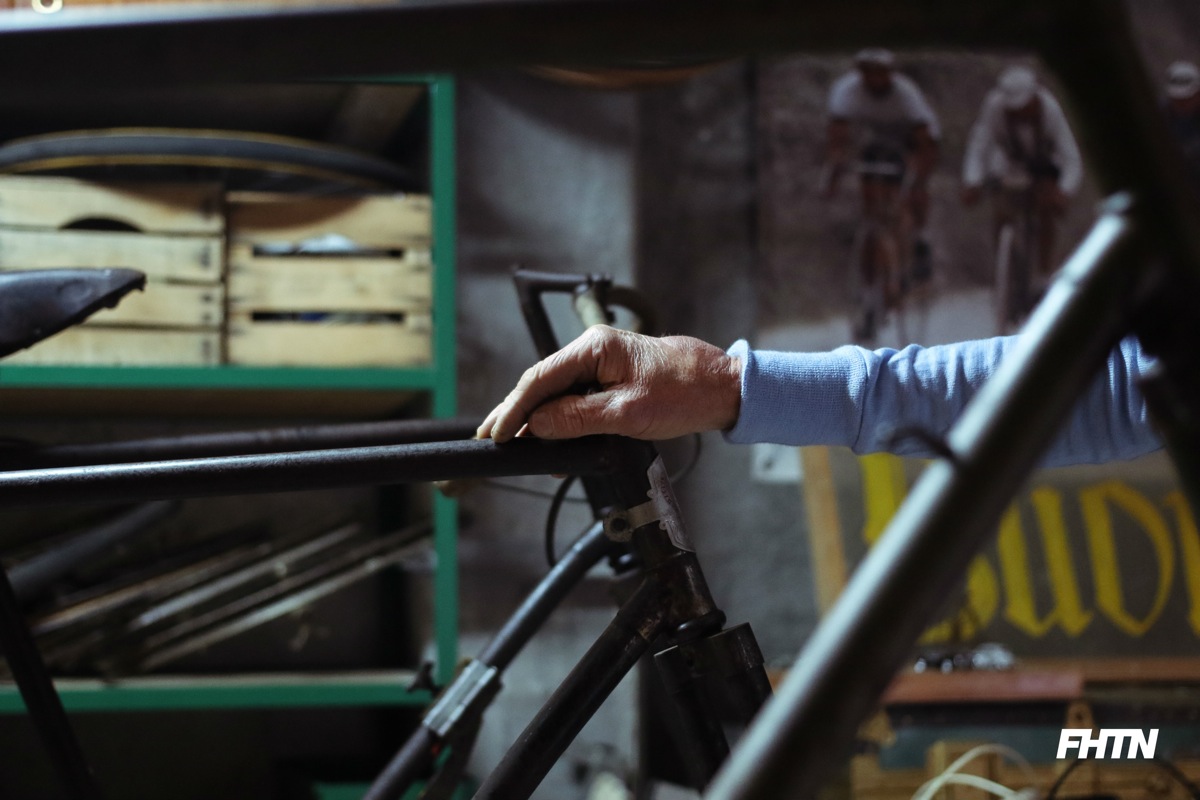 What do you think about the Red Hook Criterium world?
It's a short time since I discovered Red Hook even if in past I run with …..
The things I prefer are the passion and the joy everyone put in it, you can see them cleary… smiling and suffering at the same time.
In this sport people used to talk with each other , even when they loose a race, every one want to talk with other cyclists to improve their standards and then be ever more ready to next race.
In those races you run, but you live with the people.
And I really love this way of acting.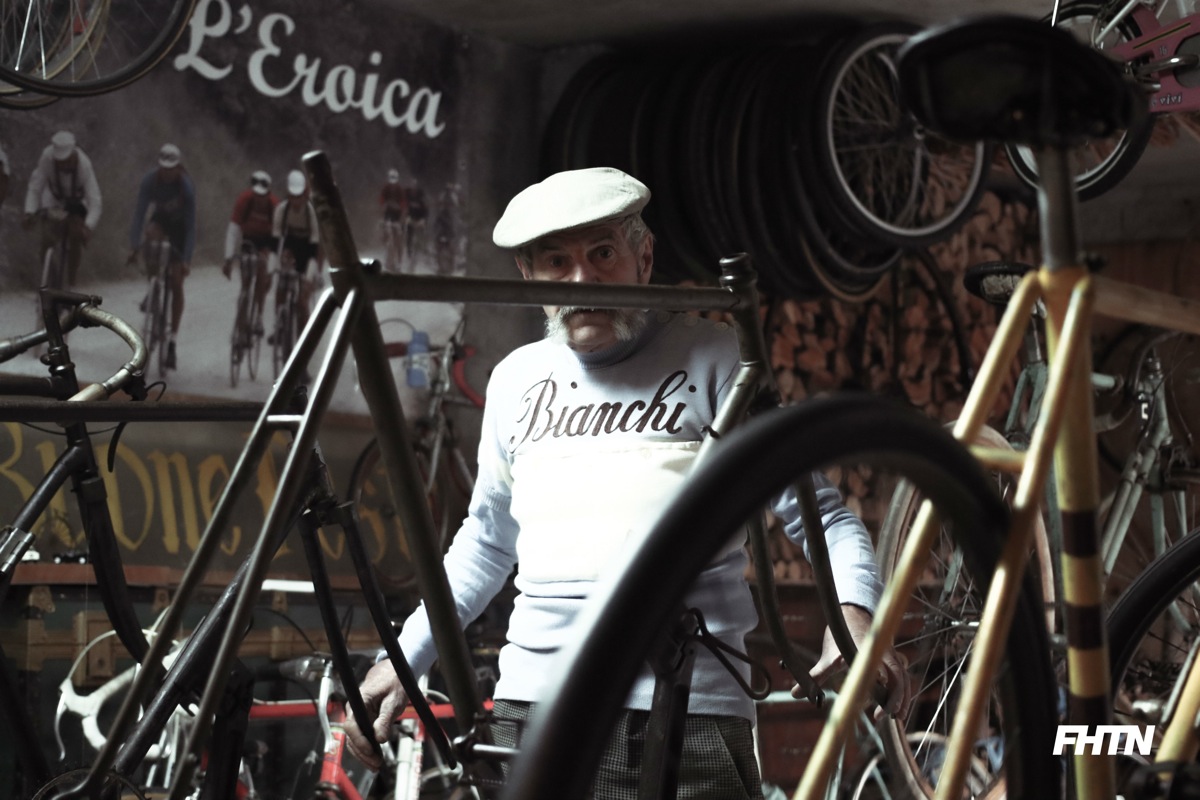 Goodbye everybody, it has been a great pleasure! Remember Cycling is a long journey… Lose or  win it's not so important!
Keep running and friendship at the first place!!!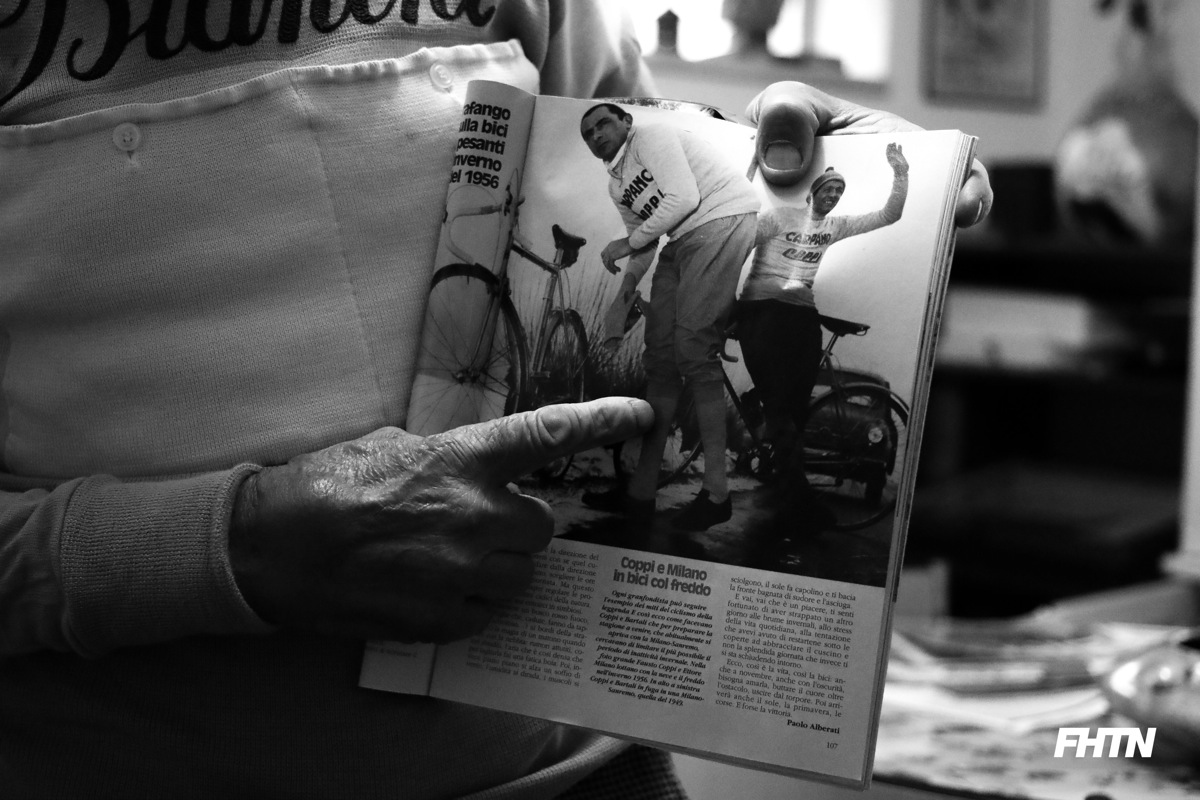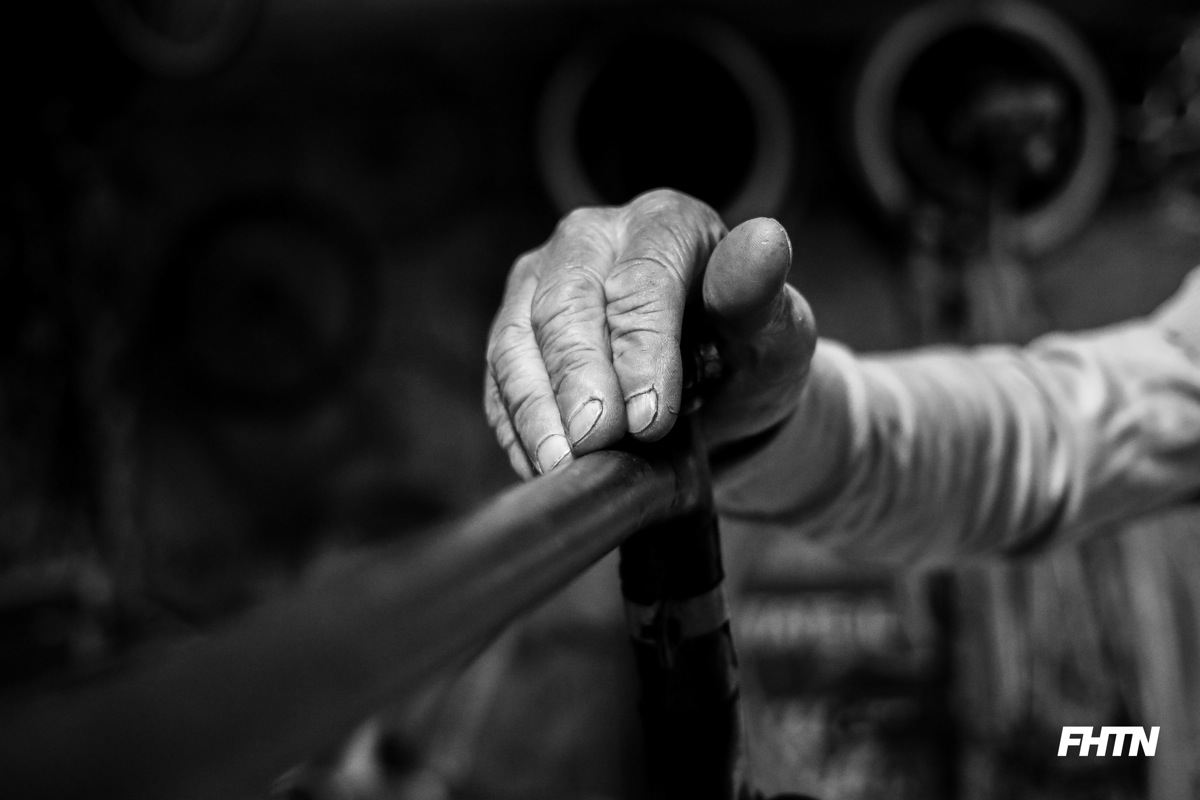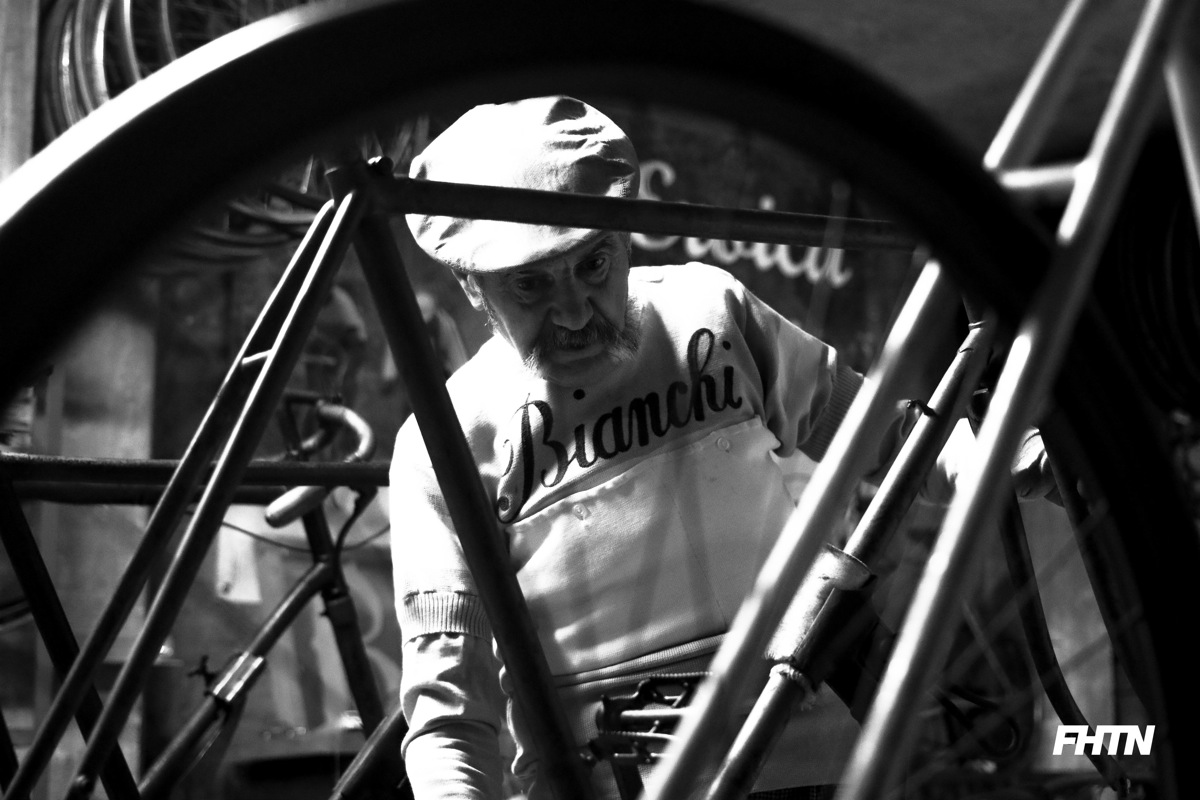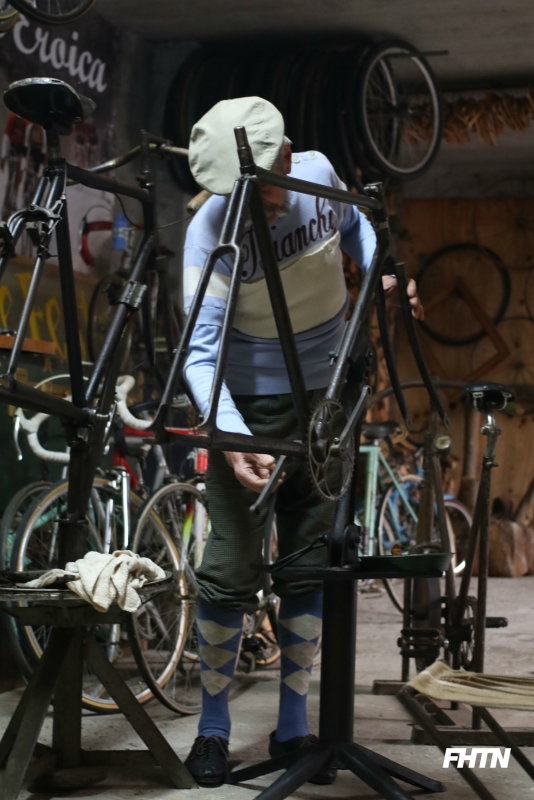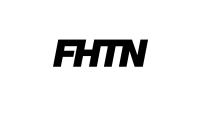 Interview by Andrea Giana 
Photo courtesy of Andrea Giana 
MADE EXCLUSIVELY FOR FHTN