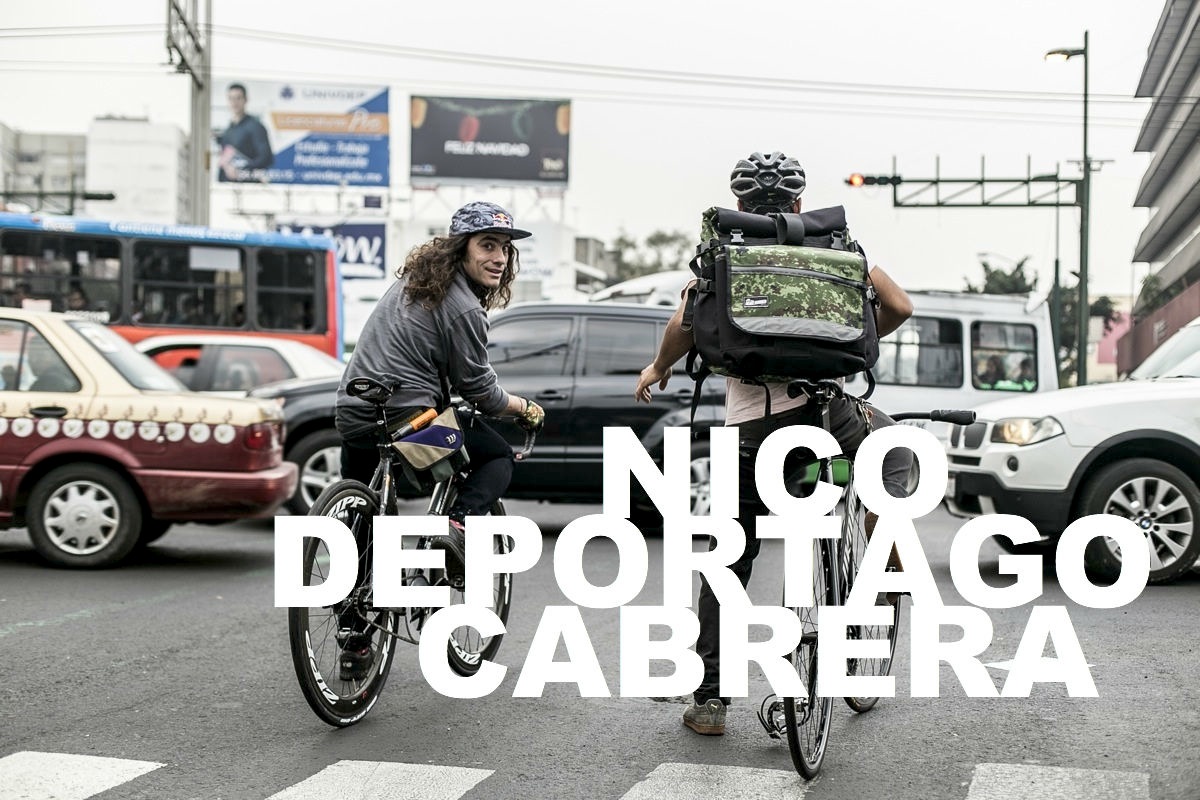 Photo by NVAYRK |  Beto García

Who is Nico?
I am an artist, an athlete, and a lover of life experience. I can't say that I've made
all the right decisions in my life, but they have led me to where I am now and I
couldn't be happier.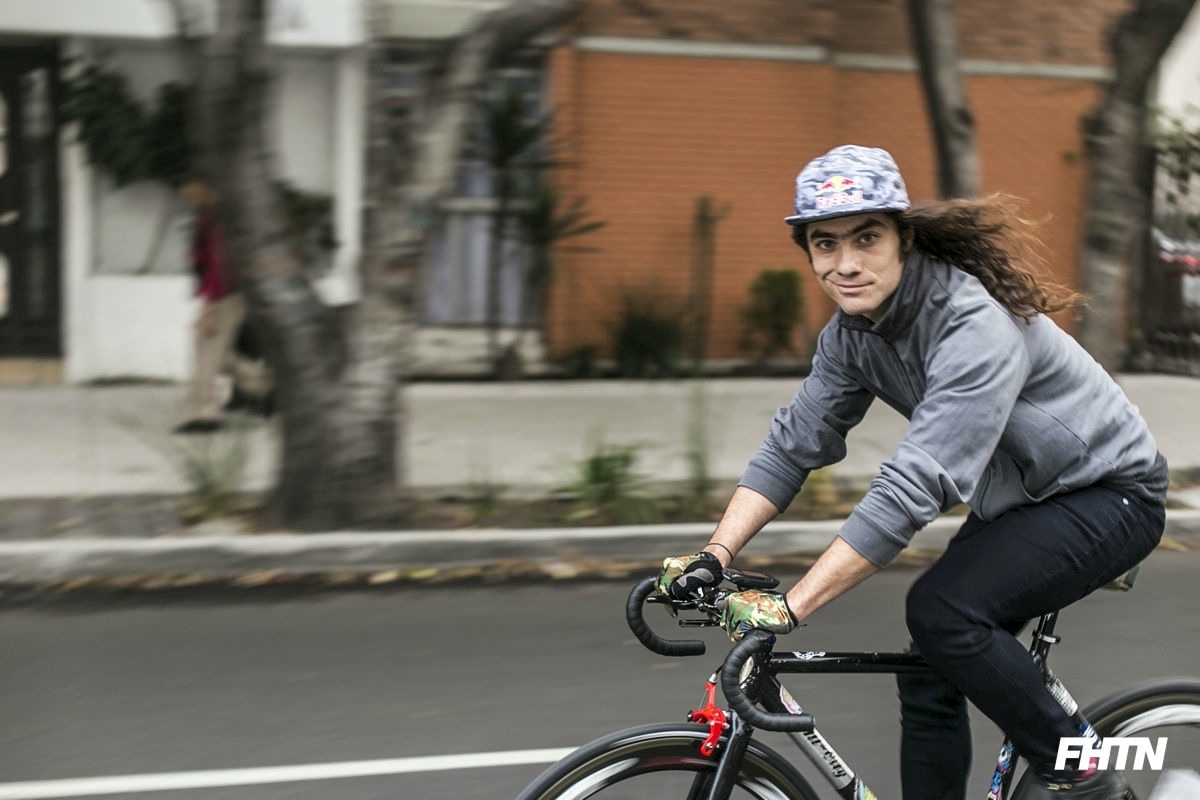 Photo by NVAYRK | Beto García

When did you start cycling?
  Why the bike is so special for you?
When I was 20 years old I lost my driver's license due to a series of alcohol
infused bad decisions. Initially, the bicycle became a necessity if I had any plans
to hold down a steady job. I held it together for a while, but continued to drink
heavily and get myself into trouble. Several warrants, arrests, and hospital visits
later I was finally able to dry out and move back to the city (Chicago). I was
unemployed and all I had was a guitar and a busted up old 80's Japanese ten-
speed. I started to ride around the neighborhoods out of boredom and I fell in
love with the freedom it provided me. I could go anywhere at anytime for free. I
felt so unrestricted. This sensation is what makes the bicycle so special to me. I
felt like a prisoner to depression and alcohol abuse and I couldn't break free, until
this two wheeled machine showed me the way. Now, I couldn't imagine my life
without riding.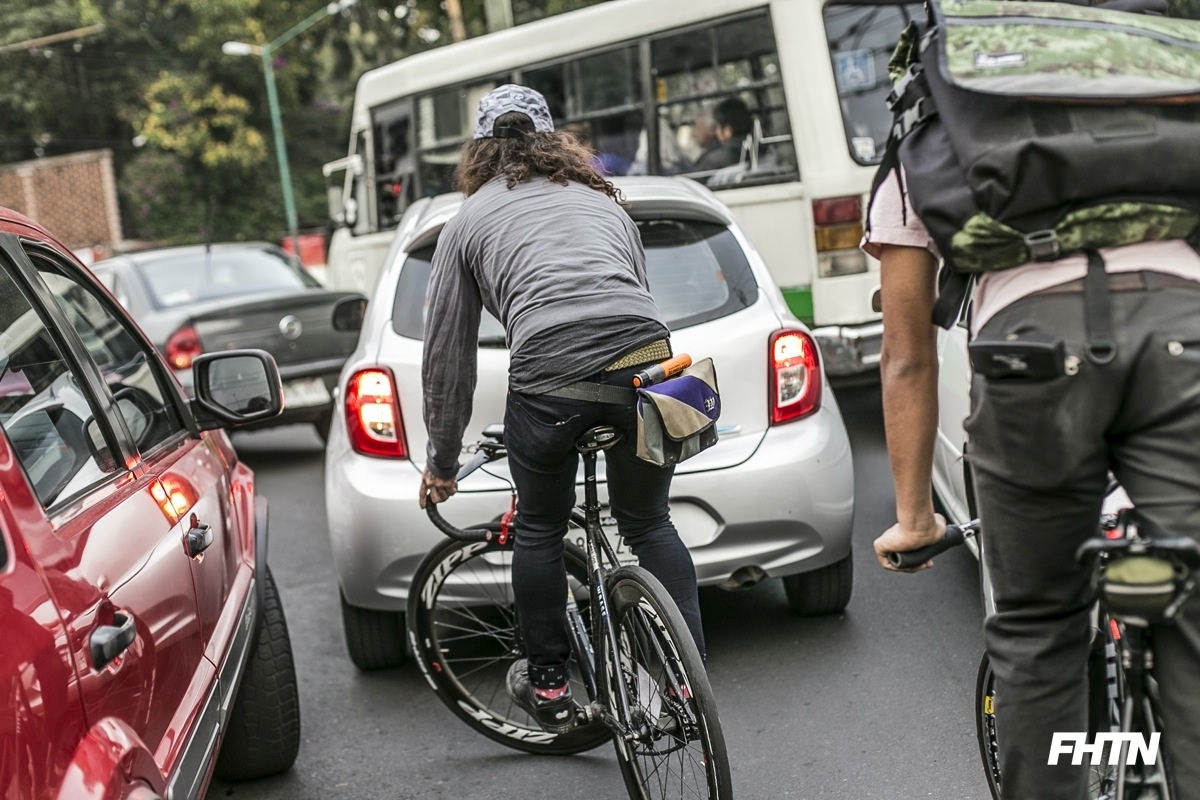 Photo by NVAYRK |  Beto García

Tell us about your sponsors and and your relationship with them.
In the end of 2009 I was approached by All-City Cycles after winning the NACCC
in Boston. Jeff Frane, the brand manager and founder, wanted to put together a
team of couriers to represent the brand and support the urban cycling lifestyle.
For me it all started here. At the time, messengers were not getting
sponsorships. This was new territory for both brand and riders. Having All-City's
support, I was able to start relationships with some other brands who's products
and ideology I could get behind. Bern Unlimited and I made an incredible
connection after they sponsored the 2012 CMWC in Chicago. I became fast
friends with those guys and it was so natural to start working with them on a
sponsorship level. Same with Fyxation out of Milwaukee. Around that time I
struck up relationships with Boombotix, DZR Shoes, and Kryptonite Locks.
In 2013 I started talking with the Athlete Marketing Manager for Red Bull here in
Chicago. Red Bull had been supporting Austin Horse for a few years at that point
and they had garnered interest in what I was up to on both a local and
international level. By 2014 I was signed on as an athlete and I couldn't be more
pleased with that relationship. Red Bull has helped me to accomplish things I
always felt were out of my reach. They get excited about things their athletes get
excited about and do what they can to nurture that excitement. Austin and I were
later approached by Zipp Speed Weaponry after they saw some of the video
projects we did with Red Bull and brought us into the Zipp/SRAM family. Zipp
being a midwestern company and the best wheel manufacturer in the world it
was a no brainer for me. I recently started working with Seagull Bags, another
midwestern company, and I am really pumped! They make amazing bags and we
are putting together some collaborations for 2016 that I am really excited about!
Looking back, I never thought taking a job as a bike messenger would lead me to
where it has, but its a wild ride I am happy to be on.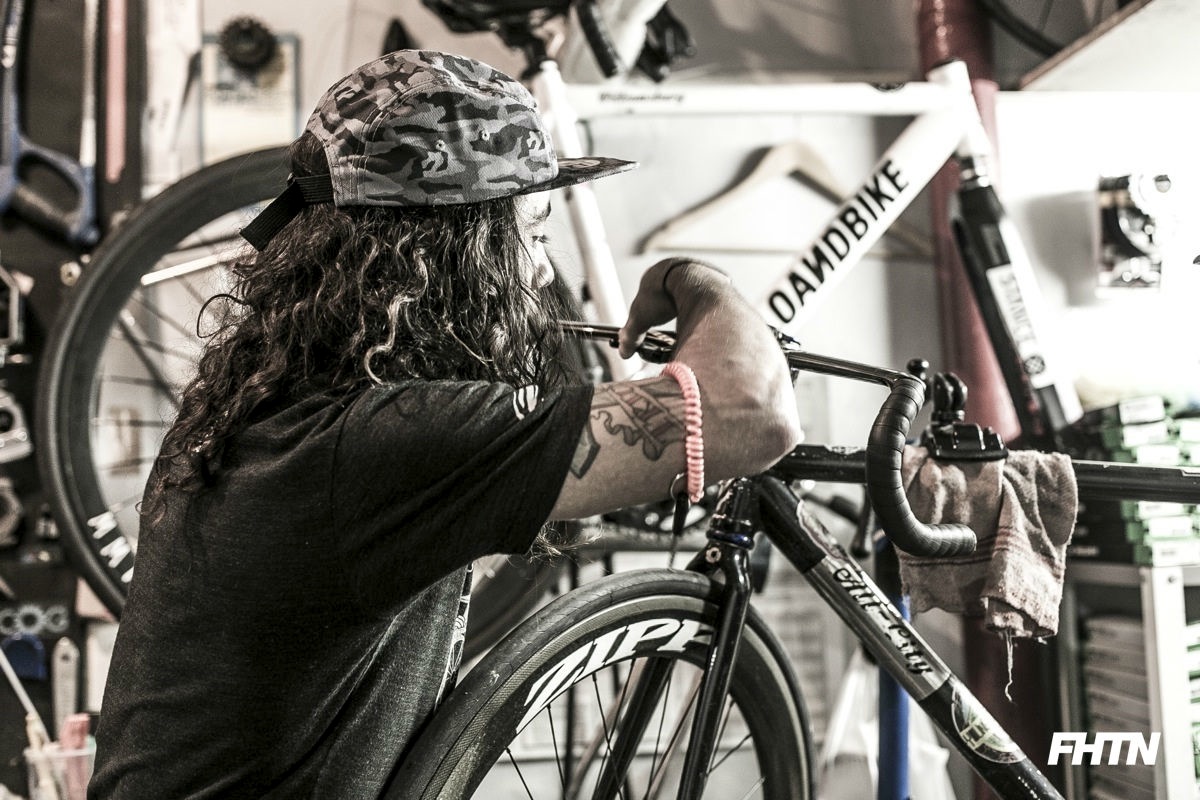 Photo by NVAYRK |  Beto García

You're part of the team All-City , for us one of the most radical and genuine company of fixed  gear culture .
 Your collaboration with them.
 Projects that you have both.
One of the things the courier team does with All-City is help influence the brand's
involvement with cycling culture. It is not only about being the fastest, but also
how we affect our local communities and the greater cycling community. Its one
thing to win races, but all of us on the team are heavily involved with urban
cycling culture through things like event organization or content production and
this helps both the riders and the brand have a strong and positive presence in
cycling. Its been a lot of fun to see the brand grow over the years and to see the
riders mature and develop who we are as riders and people.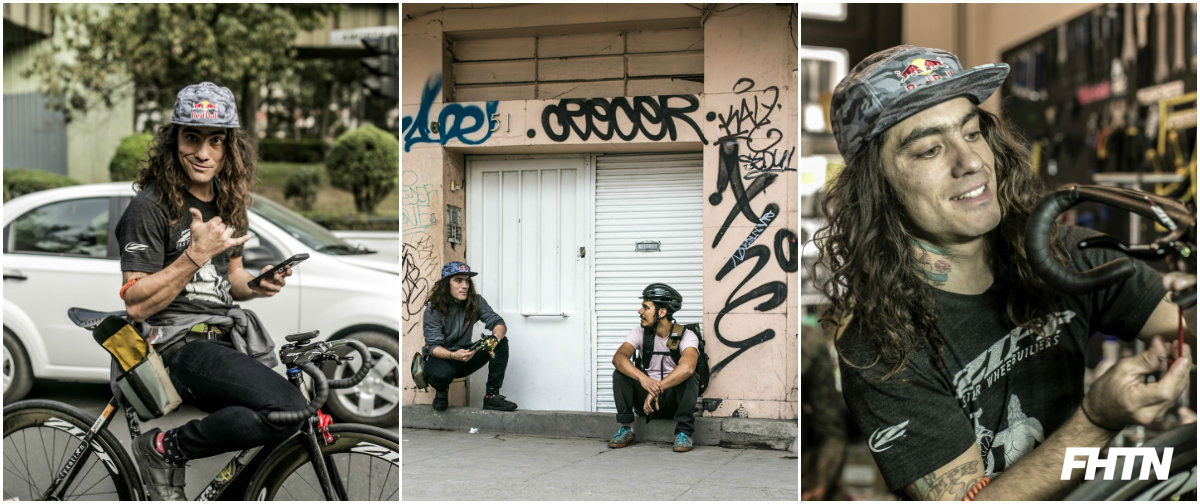 Photos by NVAYRK |  Beto García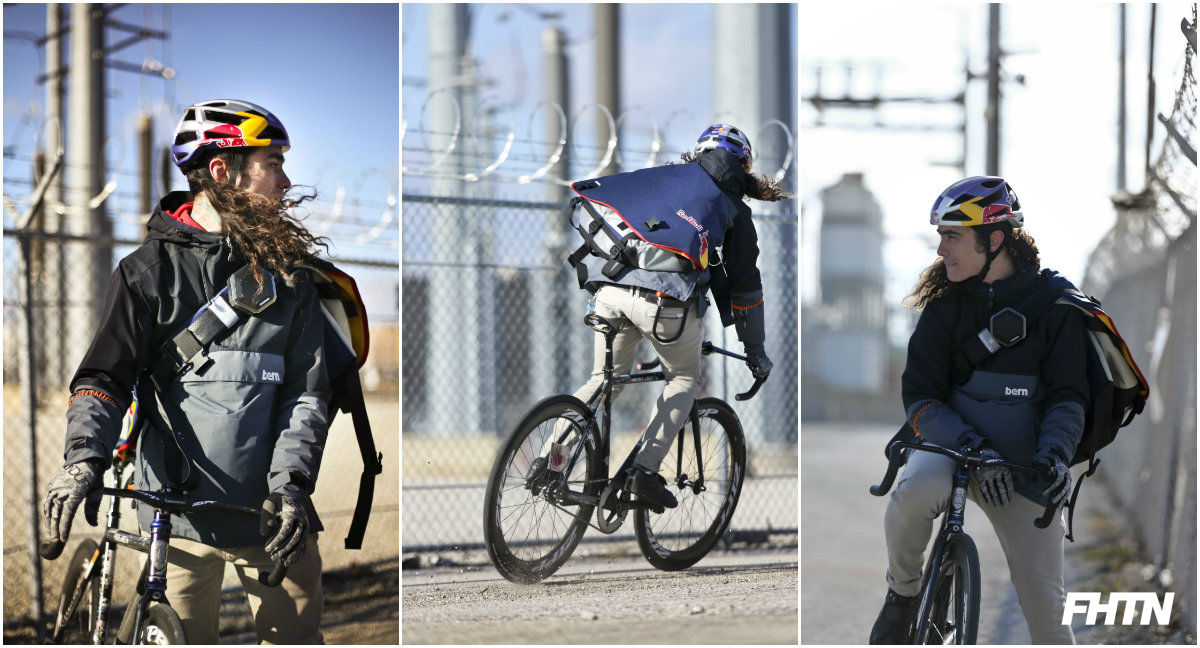 Photos by Jonathan Loic Rogers

Alleycats are particular races with a special relationship between man and bike. A different form of competition.
What  they represent  for you?
Alleycats to me are what separates us from much of the cycling world. It is a
format born out of the daily life of the bike messenger and is unique to our
culture. It takes a set of skills that doesn't exist in road, cross, mtb, or track
cycling, yet for many people that skill set transfers to other disciplines. Our
senses are developed in ways they can only develop by riding in the
unpredictability of urban traffic. In time however we learn to predict the
unpredictable. Winning an alleycat means you are fast, but fast in an alleycat isn't
just about legs. Its about making split second decisions based on your
surrounding. Its about improvisation. The way isn't laid out for you, you have to
make your own way. To me, this builds both skill and character.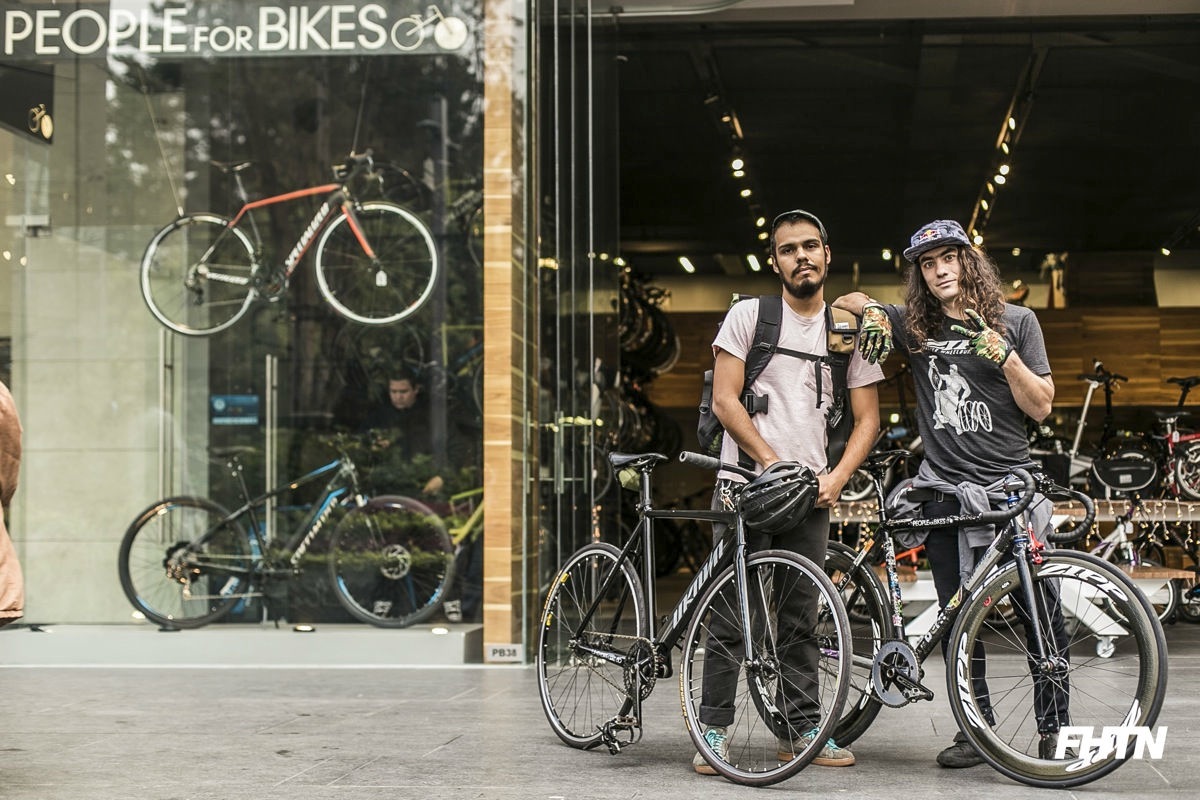 Photo by NVAYRK |  Beto García

Nico # Music
Tell us about your path in the music, what represents for you, what do you feel 
when you go up on stage.
I grew up playing in various punk rock bands. I was in a suburb of Chicago that
didn't really have much to offer to young people, so we made noise instead.
When you are 15 years old and angry (though not sure why really) playing in a
loud rock and roll band is salvation. When I first experienced that salvation I
knew that this would be a part of my life forever. Punk rock also taught us that if
there is something you want but don't have, you create it yourself. This DIY ethos
has been a big part of my life and I see a lot of parallels in the messenger world.
These days my music is less angry or punk rock, but I still take that approach to
it.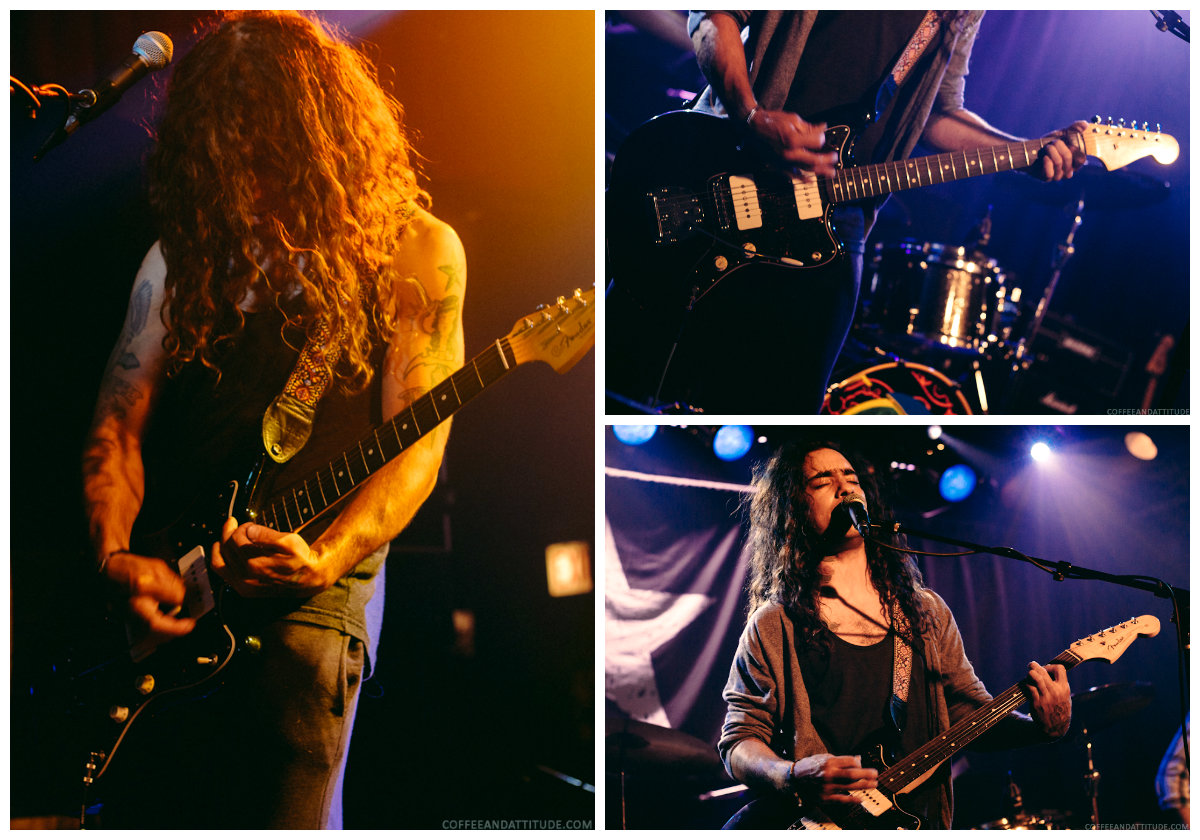 Young Distractions photos by Jen Marie

What are your interests besides music?
Between cycling and music my life is pretty well occupied. I am always working,
training, or rehearsing. Both cycling and music however are my conduits for
seeing the world. I would be just has happy touring with my band as I would be
with my bicycle. I am lucky to have these things in my life.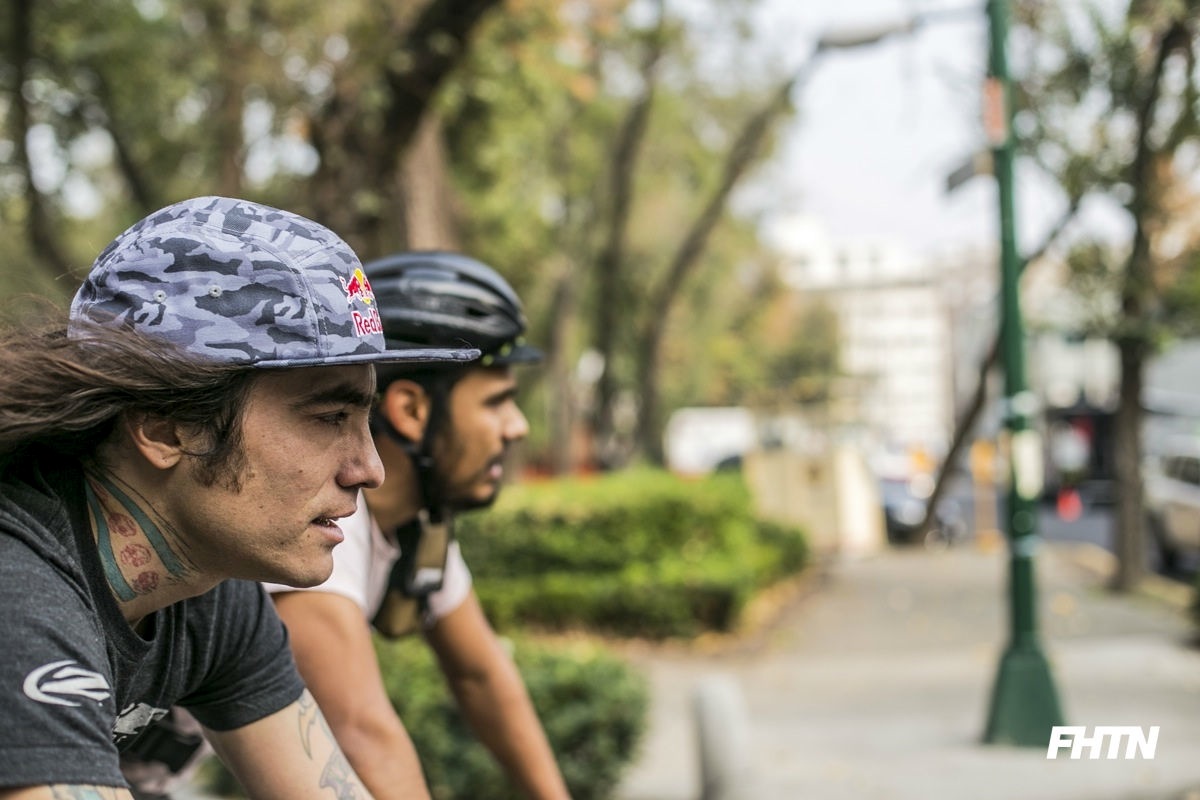 Photo by NVAYRK |  Beto García

What are your plans for the future? Can you imagine a life outside the world of cycling?
I often think about what I would do if something happened that left me unable to
cycle. Like if I lost a leg, what would I do? Then I think about the messenger in
New York who lost his leg saving a kid from getting hit by a car. He makes it
work. There also used to be a guy who raced cyclocross in our local series who
lost an arm and still raced every Sunday. I think that one way or another I will
always find a way to be involved with cycling no matter what. Working with all the
brands I do has given me a de facto degree in marketing that maybe I will try and
put to use someday, but I would rather keep riding and playing my guitar. I have
no delusions of being rich off of all this, I just want to be happy.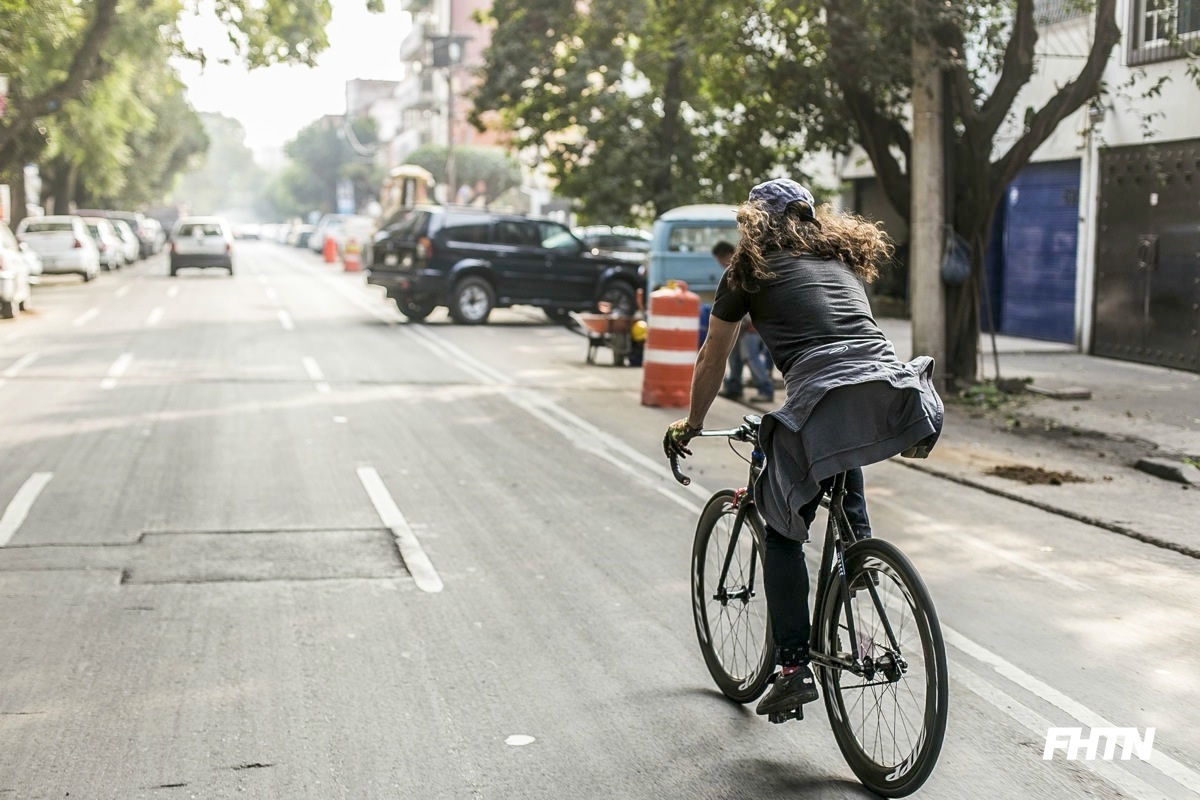 Photo by NVAYRK |  Beto García

4 Star Courier Collective.
You are owner and manager. Tell us about of your work.  What is like moving  and working in a city like Chicago?
I recently left the collective as a partner due to my travel and race schedule
occupying more and more of my time. But in the 4 1/2 years I was a partner there
the company grew a lot and I'm really proud of everything 4 Star has
accomplished and continues to accomplish. I will always feel like a part of the 4
Star family. I've since gone independent and do deliveries for my own set of
clients and started working evenings for Cut Cats Courier, a collective who does
primarily food delivery.
Chicago is a fun city to ride. It is beautiful from an architectural perspective. It is
easy to navigate. The weather can really put you to the test however. Our
summers are among the best in the world, but our winters are among the most
brutal. I've worked days that were -47 degrees F. Everything freezes. My contact
lenses have frozen to my eyeballs. The city is flat, but our wind makes up for it.
Riding into a 35 mph headwind is like climbing a mountain without the sense of
accomplishment. When you combine that wind with sub-zero temperatures you
get a unique state of misery only the midwest can offer you. Even still, I don't see
myself leaving anytime soon.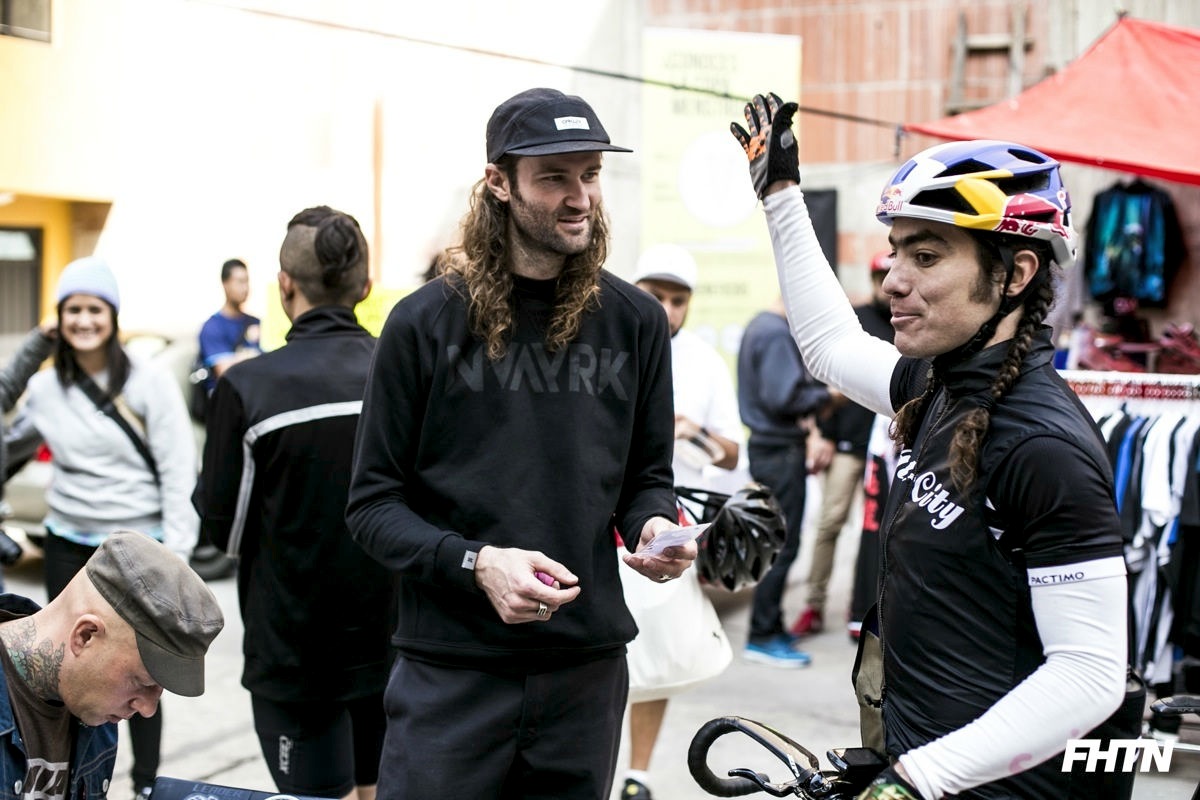 Photo by NVAYRK |  Beto García

Chicago Cuttin Crew.
Your relationship with them.
The Cuttin Crew started as a bunch of knucklehead messengers doing
knucklehead things together and throwing alleycat races. Somewhere along the
line, it became a USA Cycling team and a way for messengers and alleycat
racers to transfer their energy and skills into sanctioned racing. The team has
grown quite a bit over the years and our reach has extended from just racing to
USAC event organizers, alleycat organizers, and beyond. We throw a race at the
end of the cyclocross series that acts as a benefit for West Town Bikes and
Blackstone Bikes, two organizations who run after school bike programs for
urban youth in low-income areas. We've also got some of the fastest women in
Chicago in our ranks who have accomplished a lot for women's cycling locally.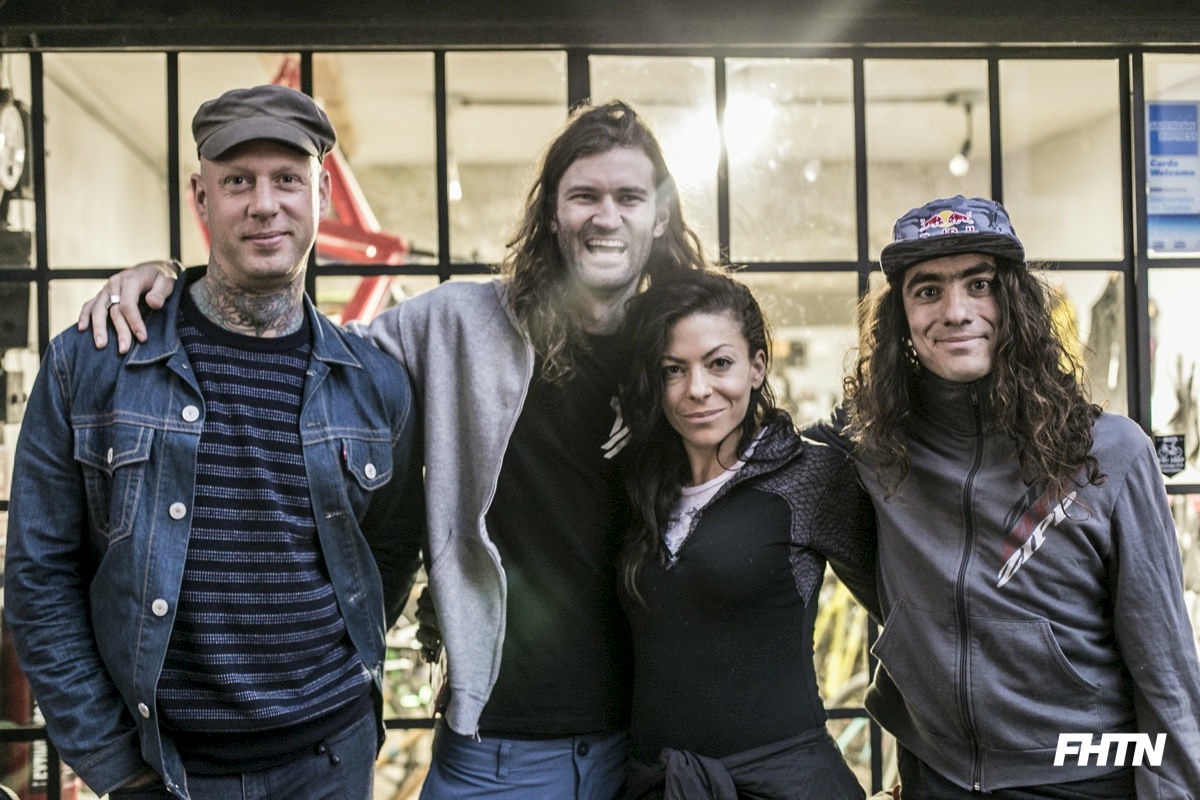 Photo by NVAYRK |  Beto García

Cycling has given to you the opportunity to travel around  the world,  know other  peoples and cultures, and make friendships outside your country.
These experiences have changed something in your life?
I am constantly amazed at the opportunities I have been given through cycling. I
never thought international travel was something that was accessible to me on a
working class salary, but this is part of what makes messengers unique. We
support each other. You can show up in a city with a bike and a bag and find a
place to stay with a messenger you've only just met. You can find a job. You can
experience a side of a city that even most locals don't get to experience. I've
made so many amazing friendships and connected with so many people through
this messlife. It has truly defined me and made me a better person. Before all
this, I was on a path that was going to leave me dead or in jail. I had no sense of
purpose and I believed in no future. Messlife has given me a purpose and has
helped me become the person I was meant to be.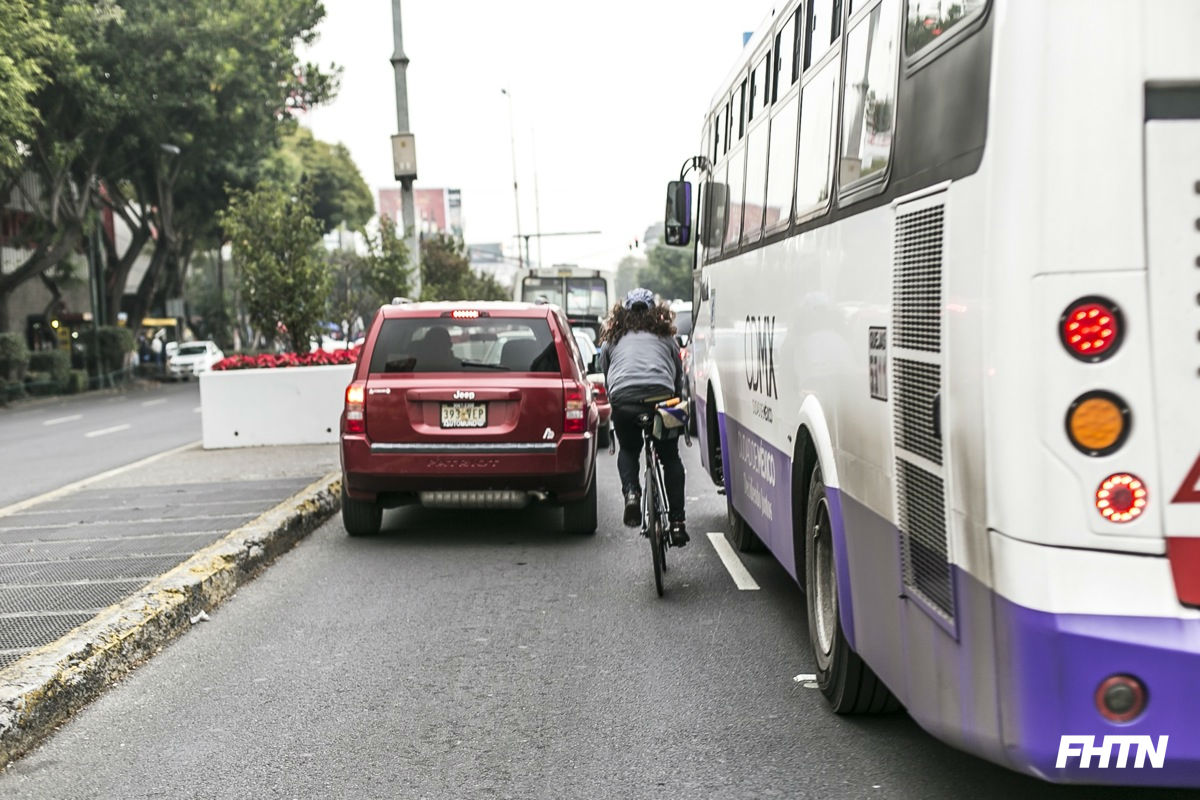 Photo by NVAYRK |  Beto García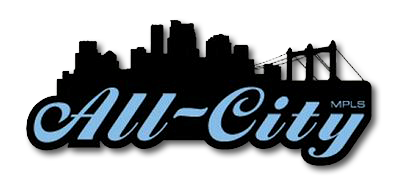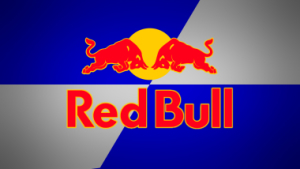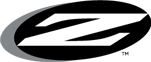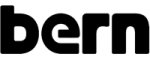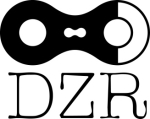 www.kryptonitelock.com/en/home.html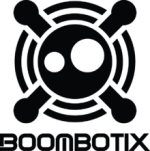 NICO DEPORTAGO CABRERA
www.facebook.com/nico.deportagocabrera?ref=ts&fref=ts
www.instagram.com/indigo_nico/

Photo courtesy of 
NVAYRK | Beto García
Jonathan Loic Rogers
 Jen Marie

A VERY SPECIAL THANKS TO BETO GARCIA AND NVAYRK
www.facebook.com/NVAYRK/?fref=ts