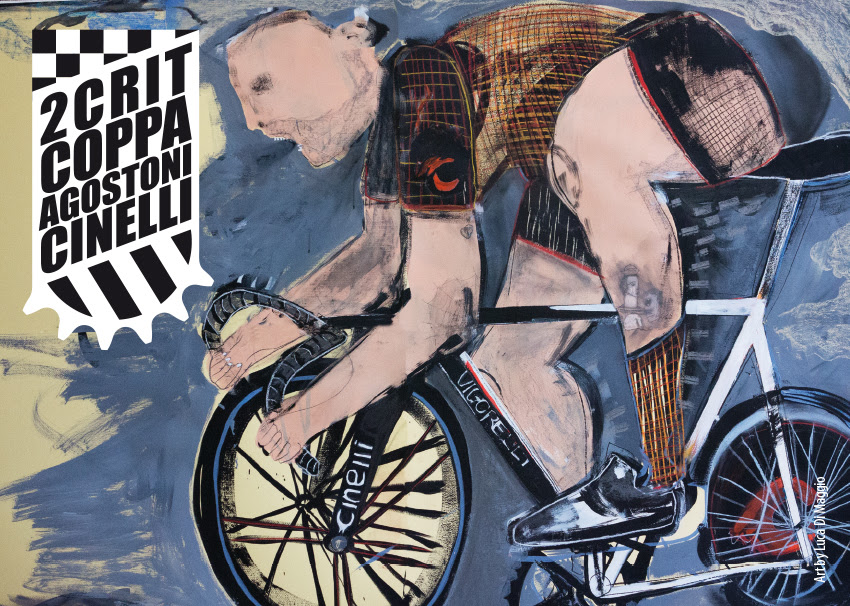 Cinelli is proud to announce the  2 Crit Coppa Agostoni Cinelli!
The first edition was held last year in Lissone (near Milan), but it has already become quite famous. The fixed gear Criterium will take place a day before the proper Coppa Agostoni, which have been a part of the UCI Europe Tour (class 1.1) for 70 years. It's a sort of "classic" race, well known in Northern Italy.
The first edition was held back in 1946, dedicated to Ugo Agostoni, winner of 1914 Milano-Sanremo.
Here the race program:
SATURDAY SEPTEMBER 10TH:
• From 3.00 PM to 5.00 PM
Registration and goody bag pick up
• From 7 PM to 8 PM
Male qualification rounds:
15 minutes (5 free, 10  clocked)
• 8.30 PM Women Final Race
• 9.30 PM Male Final Race B (for those who did not qualified for final race A)
• 10.30 PM Male Final Race A
• Prize giving and After Party to follow
There will be tons of nice goodies, including 2 special Cinelli prize frame for 1st man and 1st woman. A one-off just for this race.
The course will be closed to traffic, well protected by barriers, and there will be an ambulance and paramedical staff with direct access to the course in case of emergency.
We really enjoyed 2015 event, it was massive with more than 100 athletes. Cinelli  decided to put our name on it this year because we believe it has a lot of potential to grow wider and attract people from all over Europe. In fact, Criterium Coppa Agostoni will take place September 10th and many of the best fixed gear riders will already be in Europe, having just raced Red Hook Barcelona August 27th, and they will be training for Red Hook Finale in Milano October 1st.
Cinelli will do an intensive advertising in order to get the spread the event as wide as possible.
For the ones who need a place to stay for the weekend, we can even arrange special prices in hotels nearby.
We hope  to see you all at the race, to make this event even bigger and funnier, to make it not just a race but a proper event race.
Feel free to contact us for any need!