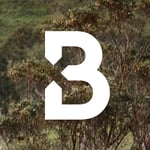 October 2016 saw the first ever Groundworks event, held at "La Chateau de Gressoux" in the Franche-Comté region of France. The event was a meeting, and indeed a 'thank you' to those that helped and still work to build Bombtrack into the brand it is today. From across Europe we brought together team riders, ambassadors, distributors, shops and "family" members like OSM films, Jason Sellers and design partners such as Olaf Wit. These kind of events don't happen often enough, but when they do it's always a pleasure to be surrounded by, and ride bikes with such incredible people.
On hand, we had a selection of the latest 2017 models as well as some special race proven machines that had completed challenging events such as the Tuscany Trail, Torino-Nice, and the Alpes version of La Haute-Route. With such a knowledgeable and passionate group of bike riders all in one place we took the opportunity to use this highly qualified focus group to share and discuss ideas for developments and future models face to face.
The event was a huge success with great vibes all weekend long and in such a stunning location and great weather to-boot we couldn't have asked for more.
Production: Tina Lagler & Blaž Miklič / OSM Films (osmfilms.com)
Sounddesign: Guido Craveiro
Music: Jahzzar "The Last Ones"
More information about the Event: bombtrack.com/projects/groundwork-2016/
Bombtrack Bicycle Co. is a division of WE MAKE THINGS GmbH, Cologne / Germany.