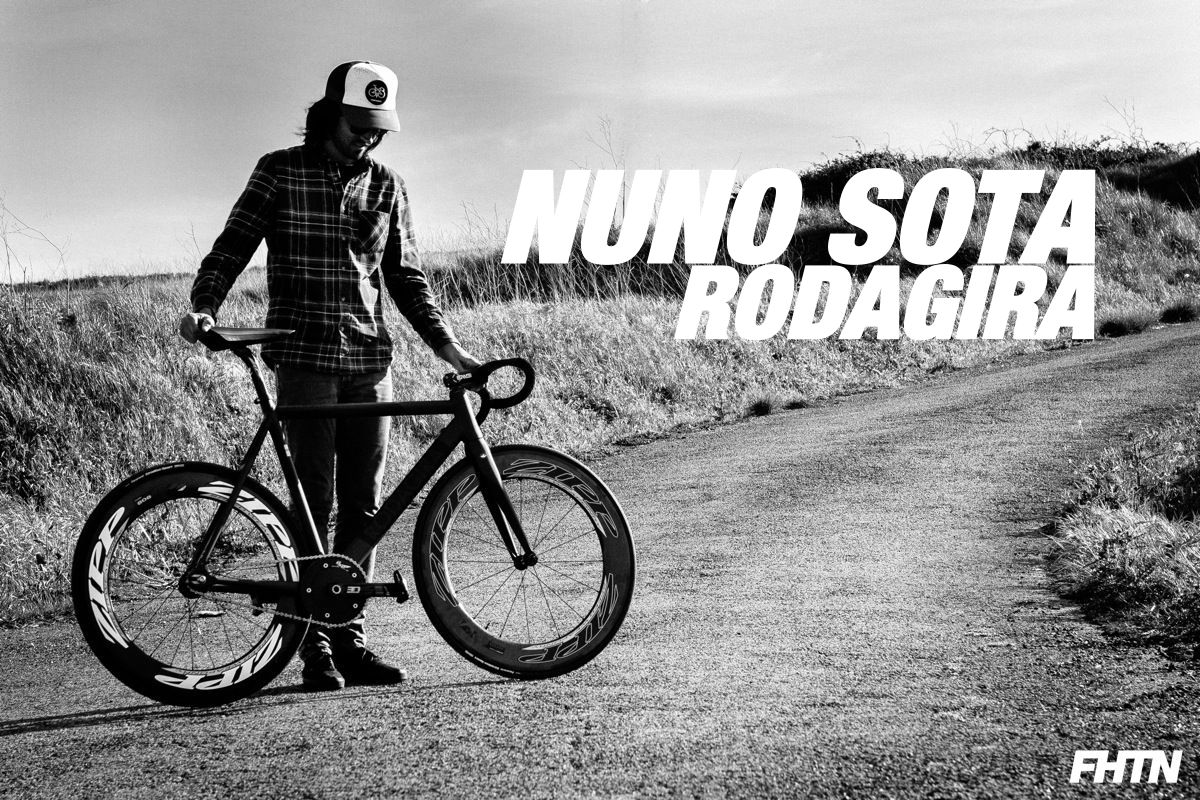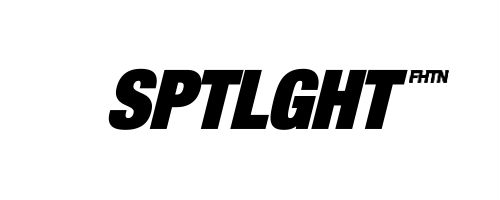 Who is Nuno Sota. What is your background?
Hello. I'm the 38 years oldportuguese guy behind Bici RodaGira.
My background is basically the DIY punk hardcore scene. In the 80s, my old brother introduced me into
skateboarding and heavy metal music. Then i got more and more into punk and the DIY culture. Soon i was
organizing shows and tours, releasing records, creating bands and writing Zines.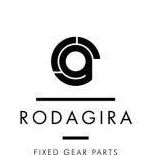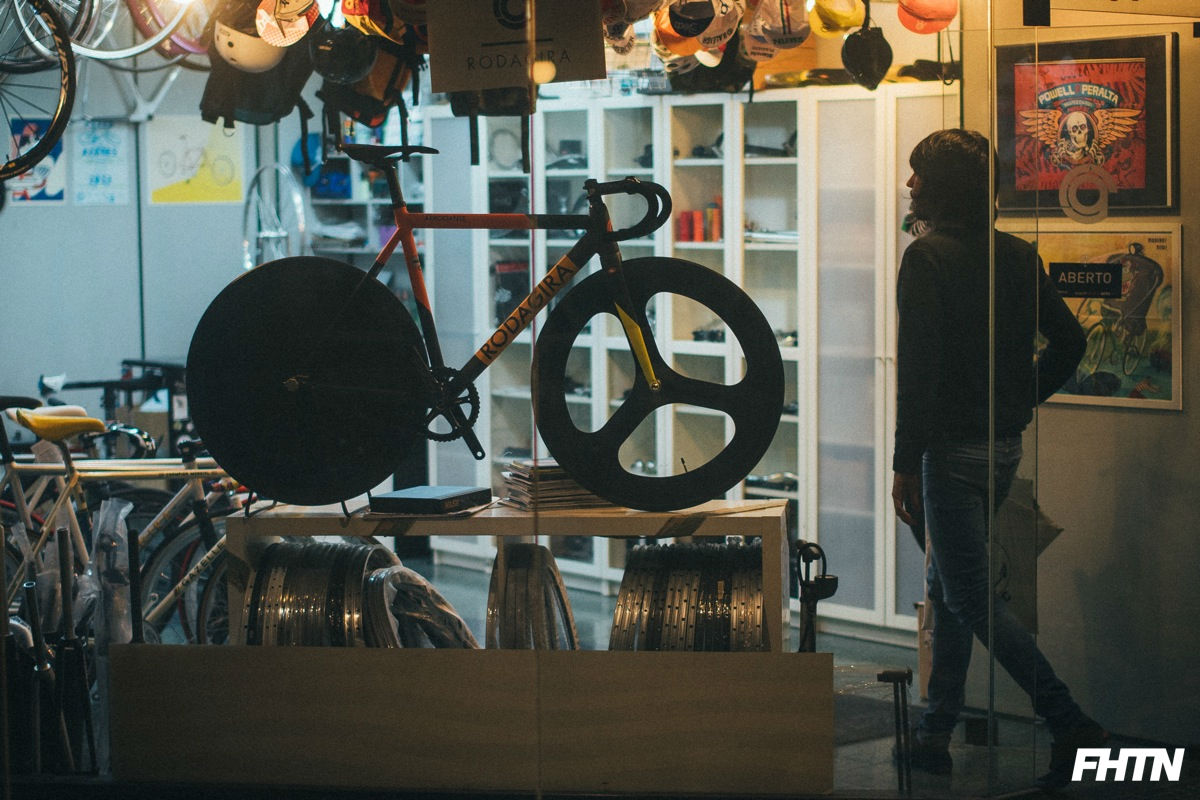 Photo By Manuel Lino

How starts Roda Gira?
Urban cycling is something not very popular in Portugal. But some years ago (like everywhere) the fixedgear
scene appeared in Portugal. Some friends started building their own bikes using old portuguese steel racing
bicycles. Everyone used to have an old bicycle somewhere, from the father, the uncle or even the
grandparents. In that period i did the same, i got an old frame for 50€ and then i spent 100€ on a velocity
rear track wheel. But the main problem for people who want to build their own bikes is that almost any shop
wont understand what you are trying to buy and build. Most of the shops where focused on mountain bike
and they never heard of a track hub.
I started importing parts and components to build bikes for me and friends. Later i quit my job and decided to
do it full time.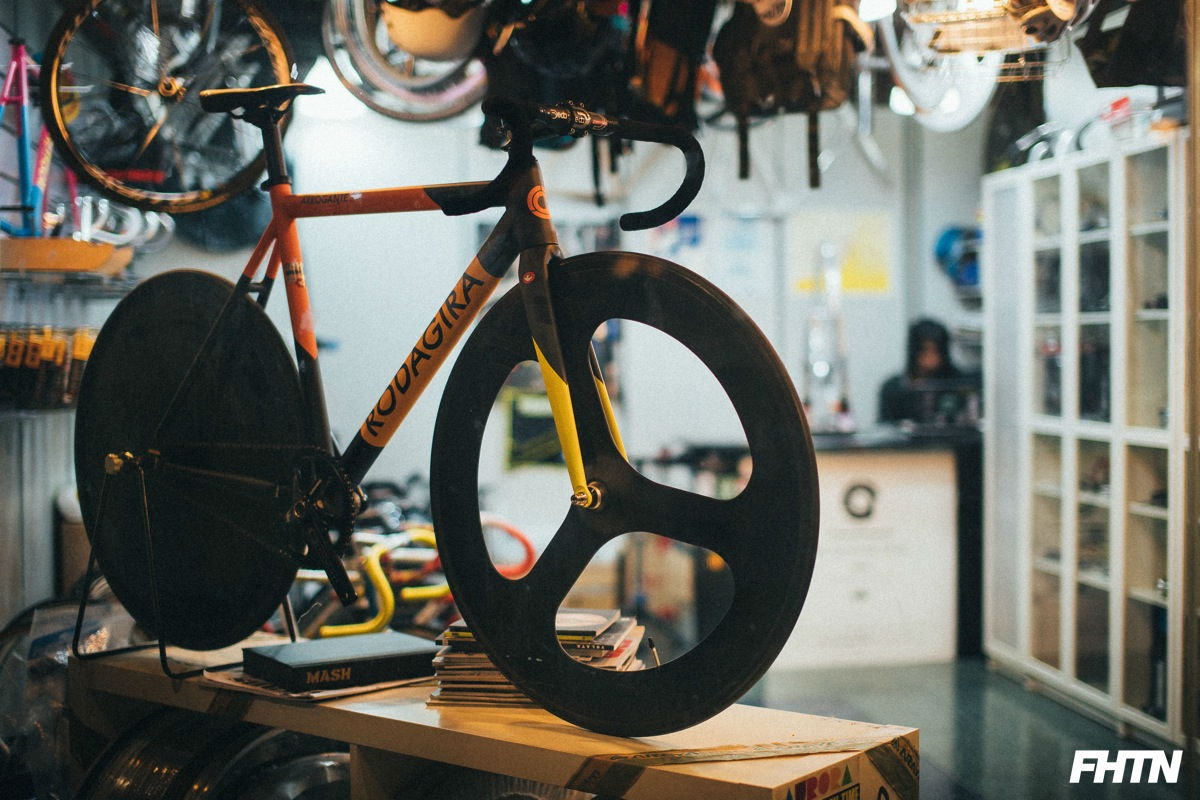 Photo By Manuel Lino

Tell us about of the your frames, where is manufactured and which material uses.
We used to produce the first frames in taiwan. We first made an 6061 aluminium model and a lugged
cromoly 4130.
Then a second tig steel frame that remains untill today, with the name "LX2" and a 1-1/8 fork.
We also did some titanium prototypes but at the moment they are in stand by. We need to spend more time
on these.
Our must famous frame is Zorlac/Zorlac2 (a tribute to zorlac skateboards). It is our own geometry produced
in Polland with 7005 aluminium and Columbus Tusk Straight carbon fork. The triangle tubes and agressive
look turn it into a instant classic on the streets all over the world.
Then we have the Arrogante – produced in Italy, a frame made with Columbus Airplane tubes and Columbus
Pista Leggera fork. A true track machine with a 35mm fork, short clearances and high bottom bracket – now
proudly being used by four teams: Disorderly Habits, Velo Cycles Crew, Crank Shift NYC and U-Lock Justice
Crew.
Pretty soon we will introduce a new aluminium frame. It will be a mix between Zorlac and Arrogante with a
clean look.
We really don't want to produce a lot of frames. We are more focused on quality over quantity. That's the
main reason why we are always able to discuss the frame design and paintjob with our customers.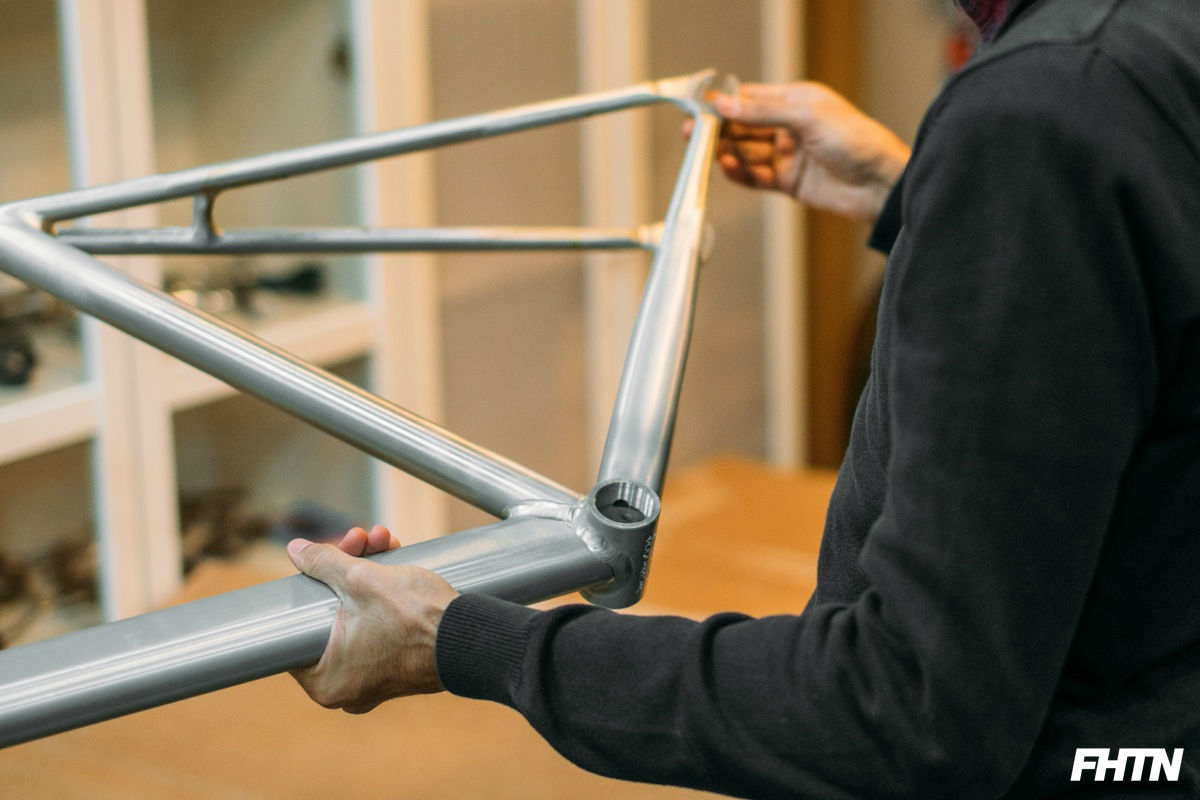 Photo By Manuel Lino

Why Fixed gear frames? Why you made this choice?
Because all this RodaGira thing started with fixedgear. That's the bicycle i love to ride. The simplicity of the
machine turns it into something beautiful. We have our roots on the suburbs and street culture, so fixedgear
frames as a culture are tottally related with this.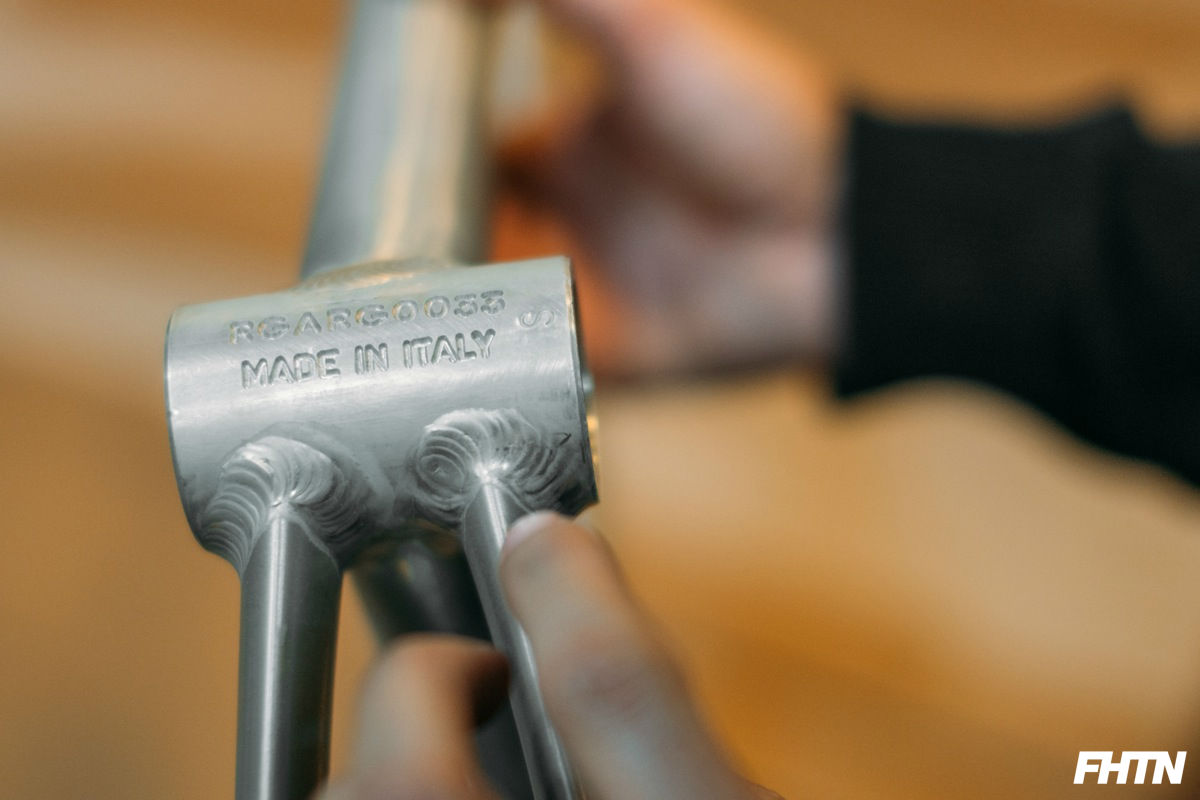 Photo By Manuel Lino

Is there any project to build road or cyclocross frames in the next future?
Since the beginning lots of friends asked that question. Things need time to happen and we want to do
things step by step but for now i can tell you that we are working one something for the upcomming winter.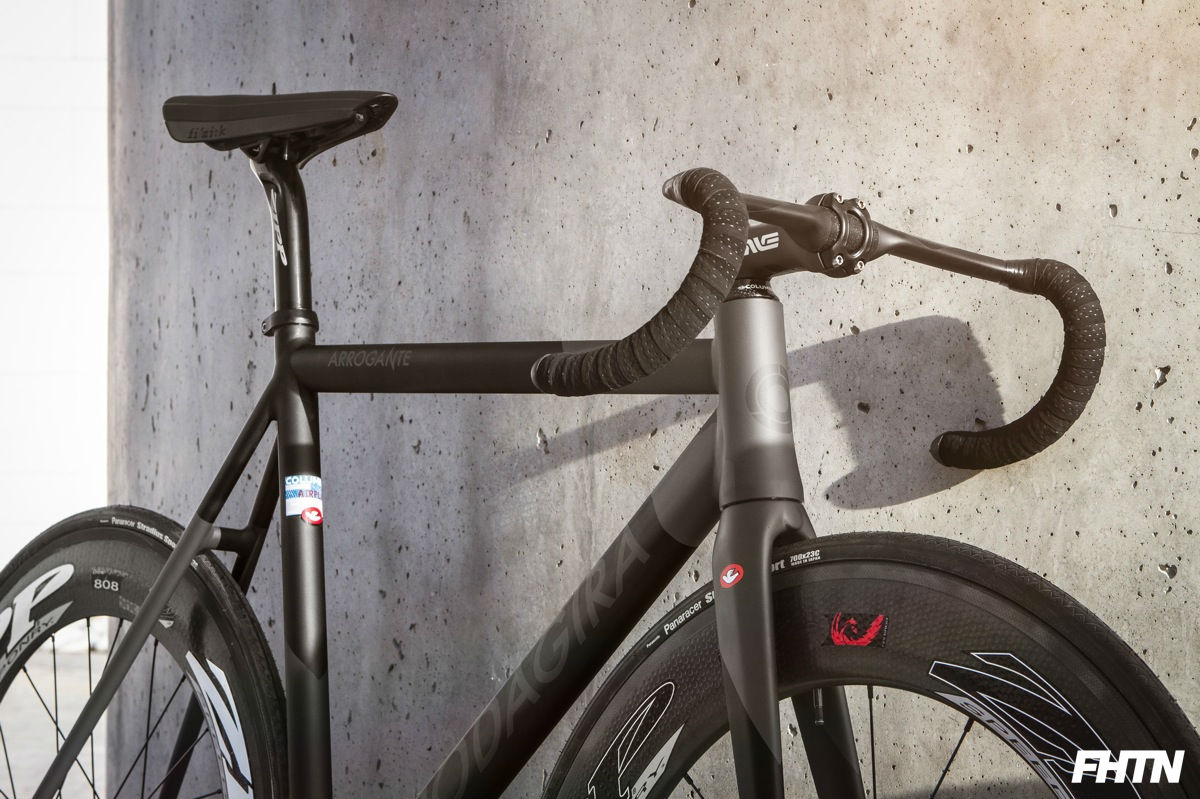 Photo By Manuel Lino

You've been inspired by great artisans and brands of the past to realize your project?
Yes! Like i told before, one thing that we really take care on our frames is producing our own geometry and
designs.
For great geometry we have to take a look at the old masters that produced great track frames. The classics
gives us all the information we need to do a true track machine!
And all the designs are inspired by our background: punk and metal records; skateboards, surf brands;
horror movies, etc..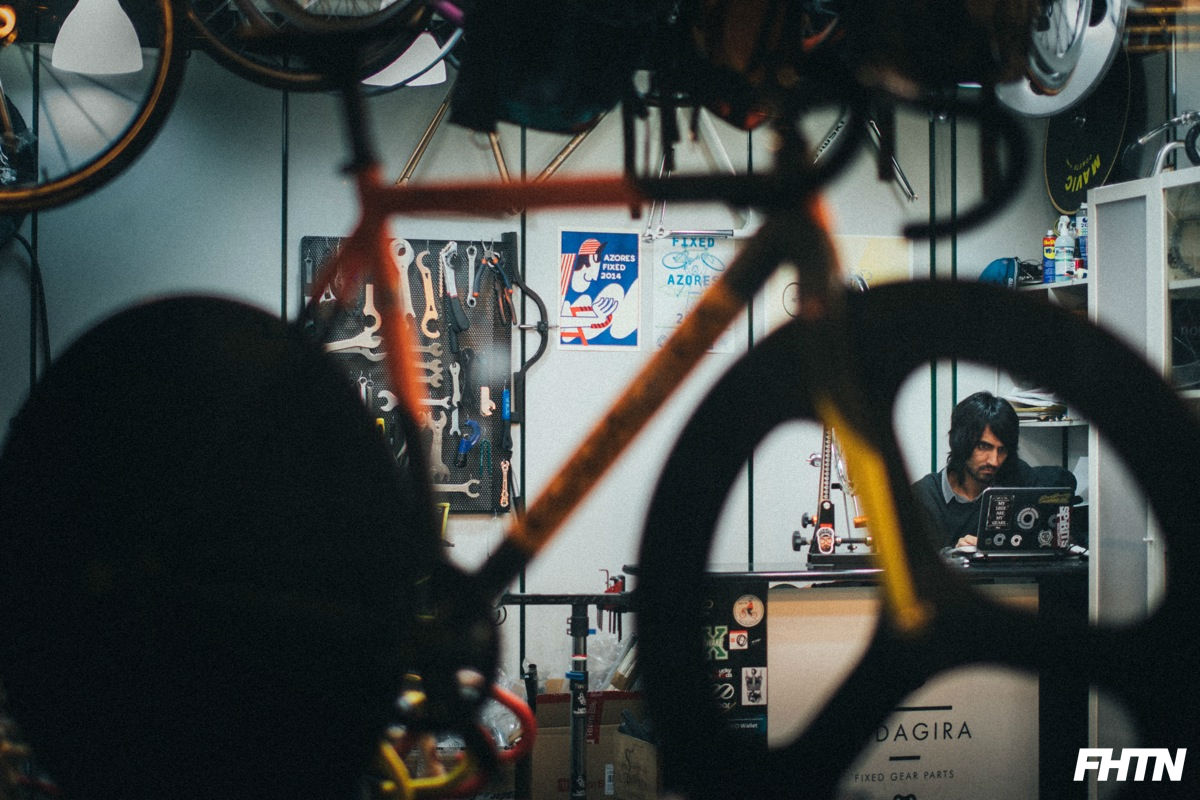 Photo By Manuel Lino

Roda Gira will take part at the RED HOOK CRIT series with a factory team?
Yes, for London, Barcelona and Milan. We will have two portuguese guys racing as Team Roda Gira – Cesar
Modesto and Manuel Lino.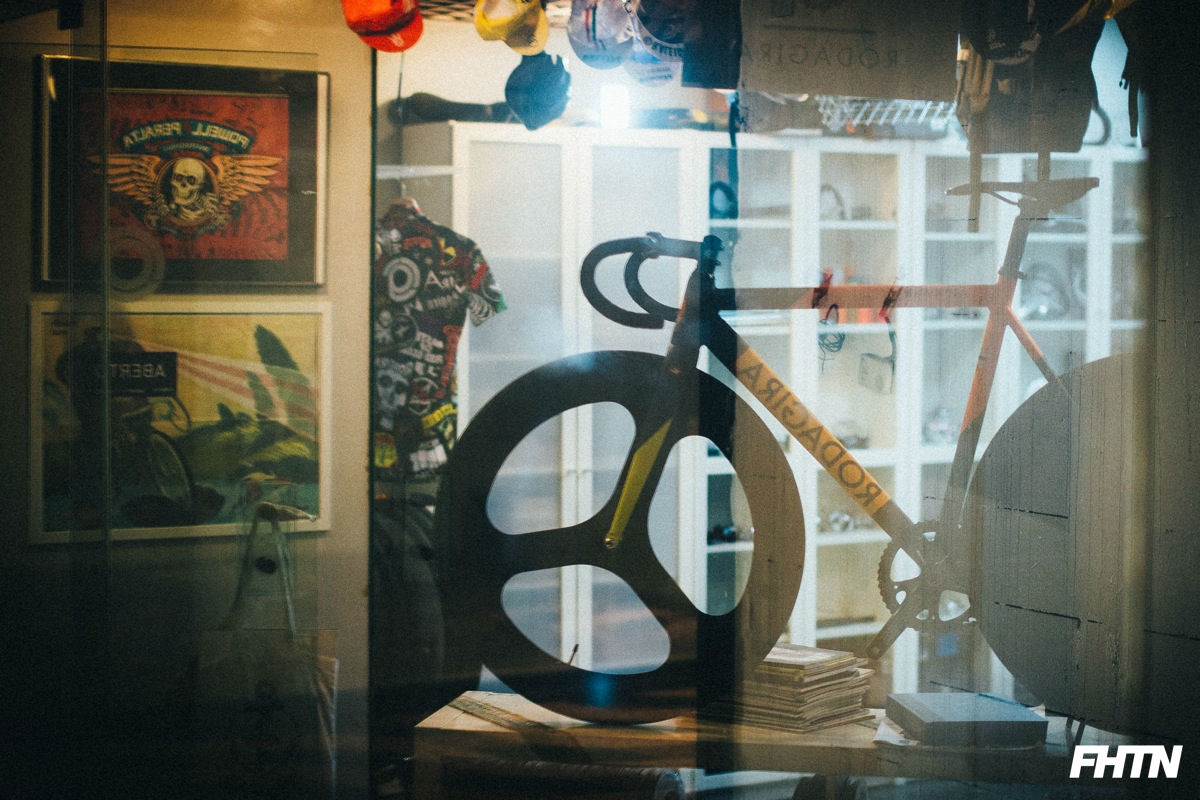 Photo By Manuel Lino

The fixed gear is constantly growing. Your point of view.
Some years ago Fixed gear become very popular with all those colorfull and cheap parts. The fixed gear as
a urban culture became pretty big with fixed gear freestyle and bike polo. For some people it was a trend or
a hype but in fact it introduced a lot of people into cycling and i have no doubt all this fixed gear culture
brought a lot of new blood to the cycling industry.
After that, with people more involved around cycling, fixed gear started growing more into a competitive
sport.
I think the soul and strength of the fixed gear is the fact that a lot of brands and companys belong to kids who love it, so we are always reinventing it in our own way.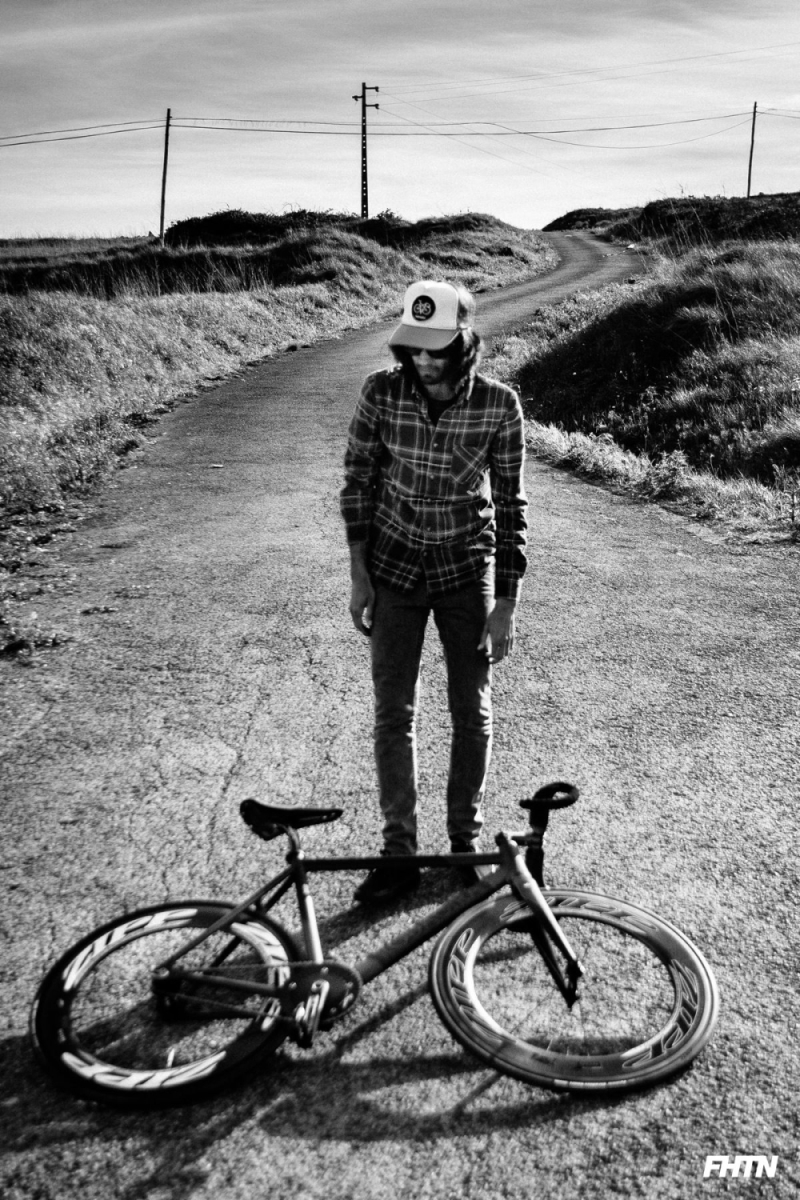 Photo By Manuel Lino

What is the future of your company and the goals that you want to achieve?
We will see what future will bring us. We are working hard but as i said before, we want do it step by step.
Our biggest goal is to continue to produce quality frames and sell them all over the world. Getting good
feedback and keeping a friendly relation with almost every costumer. We know this is a industry full of
sharks, but we prefer to dream and work on our own level and things will happen.
Thanks Andrea for this space on your awesome page. Keep up the good work.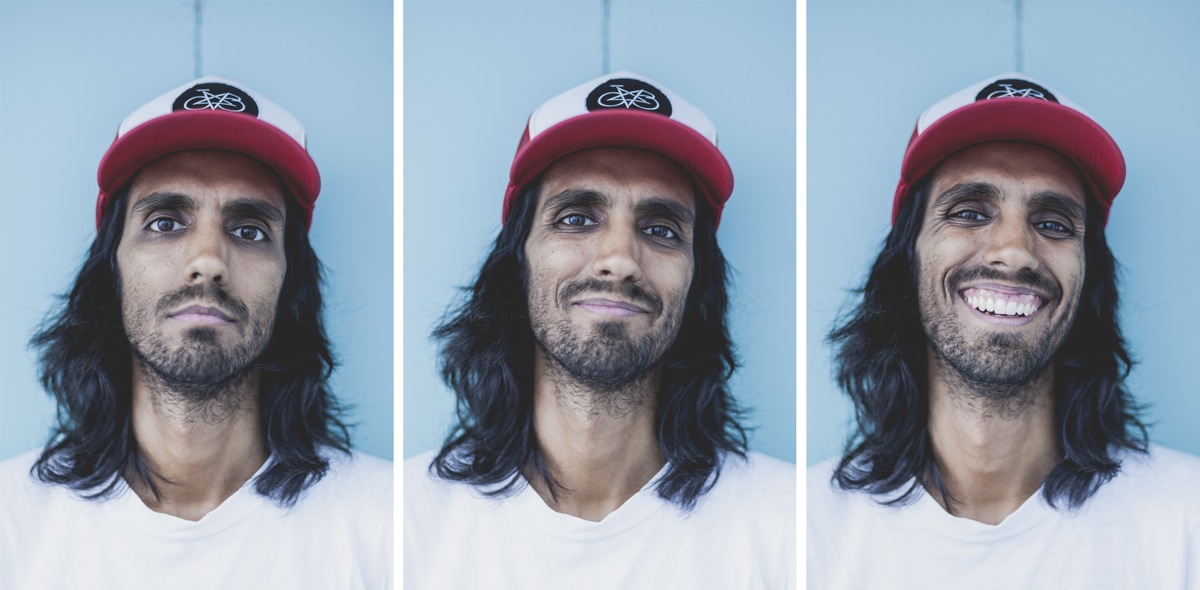 Photo by Lino Escuris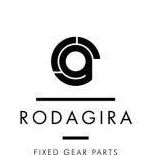 www.facebook.com/bici.rodagira/?fref=ts

Photo courtesy of  Manuel Lino

Lino Escuris