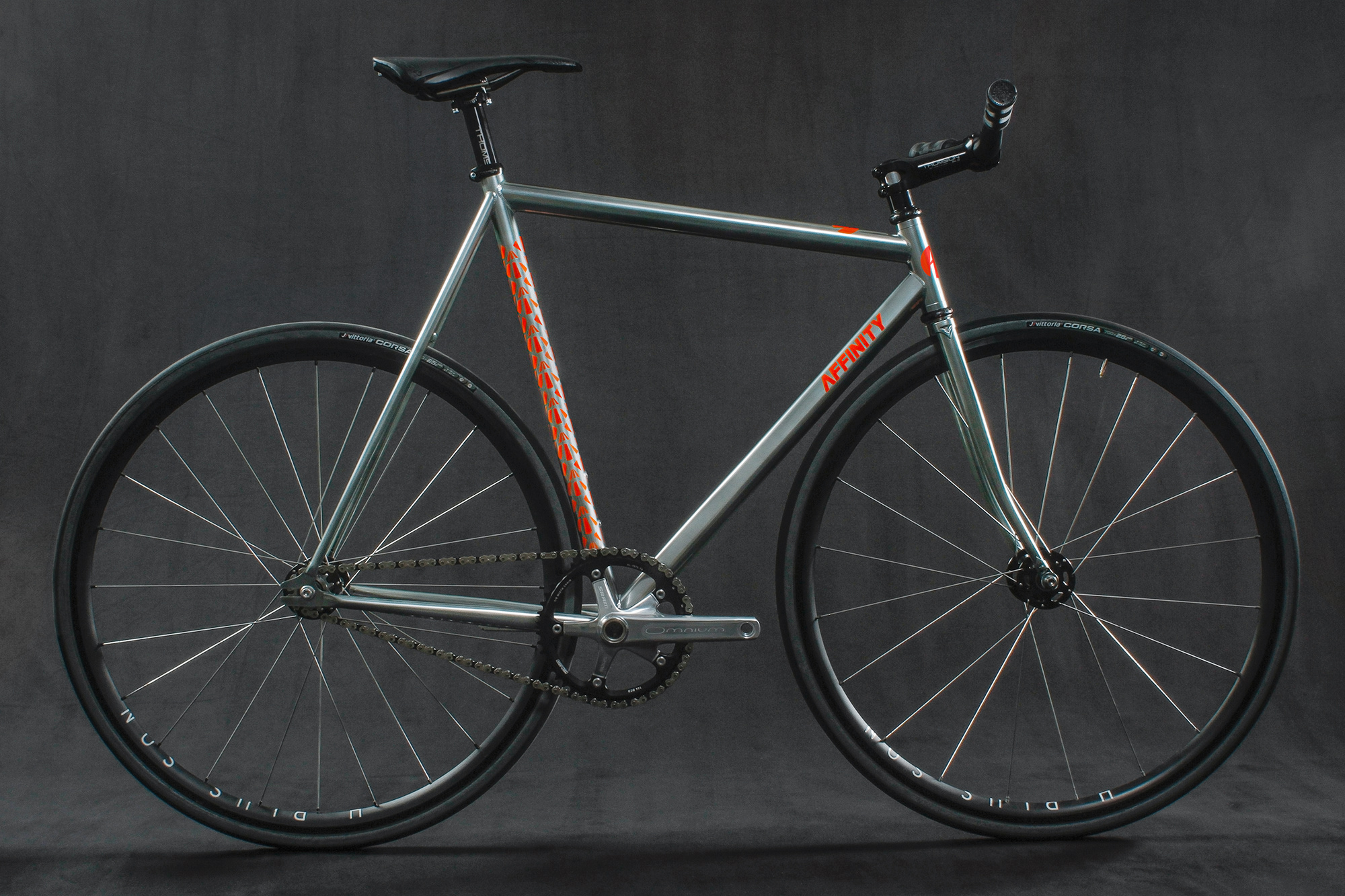 Champagne money & highlighter orange… tig welded, iridescent paint and blaring graphics.
⠀
It's street to the core, og Affinity graphics, original butted tube set, new 1″ crown fork. ⠀
*Note: this is a full deposit for Prebook… read all info below.
Say hi and fall in love with our new crown lugged 1″ fork with tight clearances, so tight it barely fits 25c tires… file it down if you want a tire any bigger than 23c. Remember that sick vintage fork you could never get, here it is.
Bred in the streets and tested to death by the fastest messengers of NYC, the Affinity Lo Pro is the industry standard pursuit track frame set.  The Lo Pro is an original take on pursuit geometry, by creating a steep lo pro frame which is fast and aero yet comfortable to ride. A sick race, or street track bike, the Lo Pro has its distinctive sloping top tube and our classic Affinity 1 inch fork.
Our 10th anniversary complete features H Plus Son Archtype wheels, laced to Phil Wood high flange hubs and wrapped to Vittoria Open Corsa G 700×25 anthracite tires.  For the drive train you get the SRAM Omnium cranks (165/48T), SRAM GXP BB, KMC Kool chain and a Dura Ace 16T cog. The cockpit is complete with a Thomson Elite seat post, Thomson X4 stem, alloy Thomson risers bars wrapped with Fizik bar tape, Chris King Sotto Voce headset and a Prologo saddle.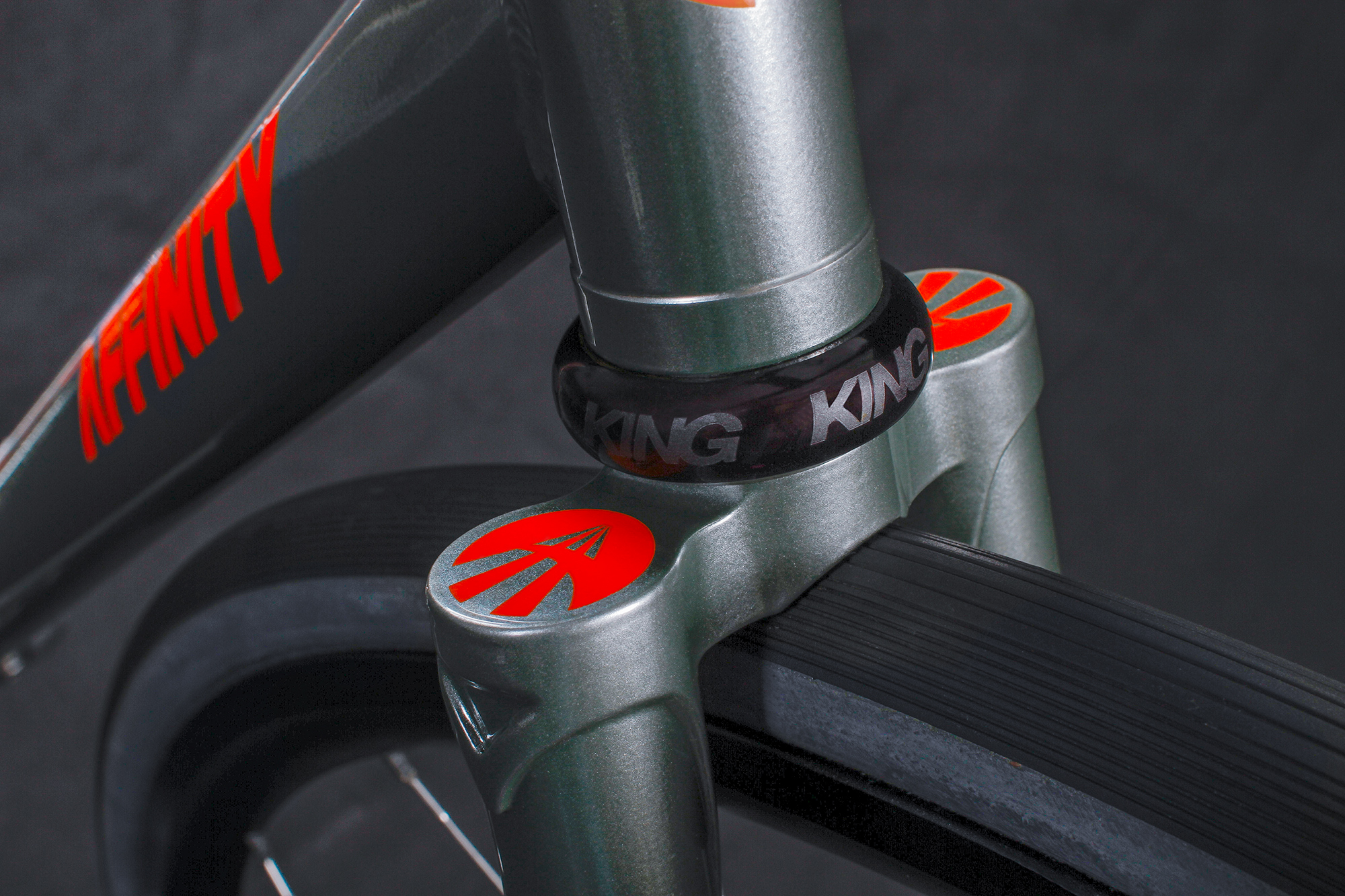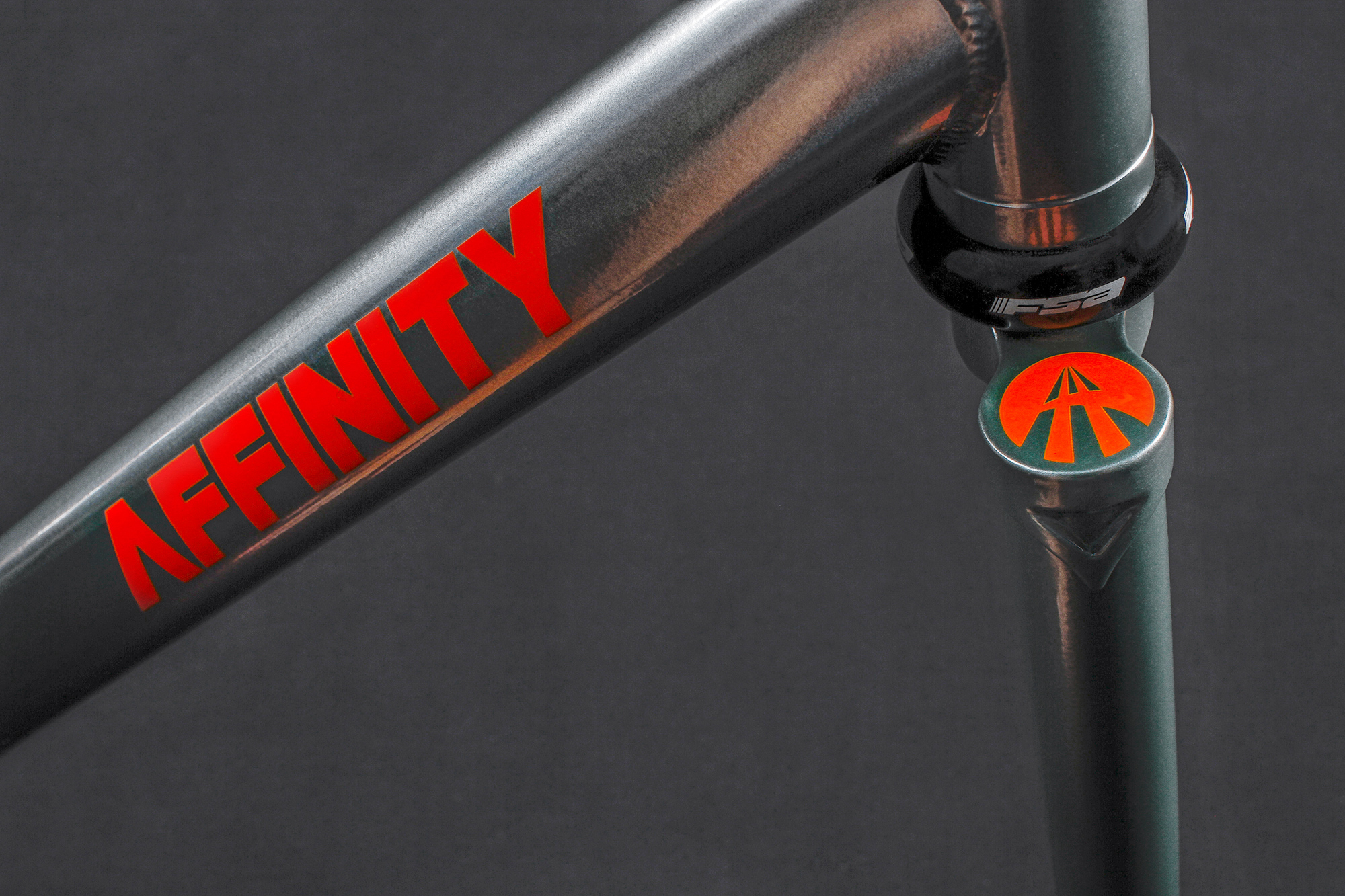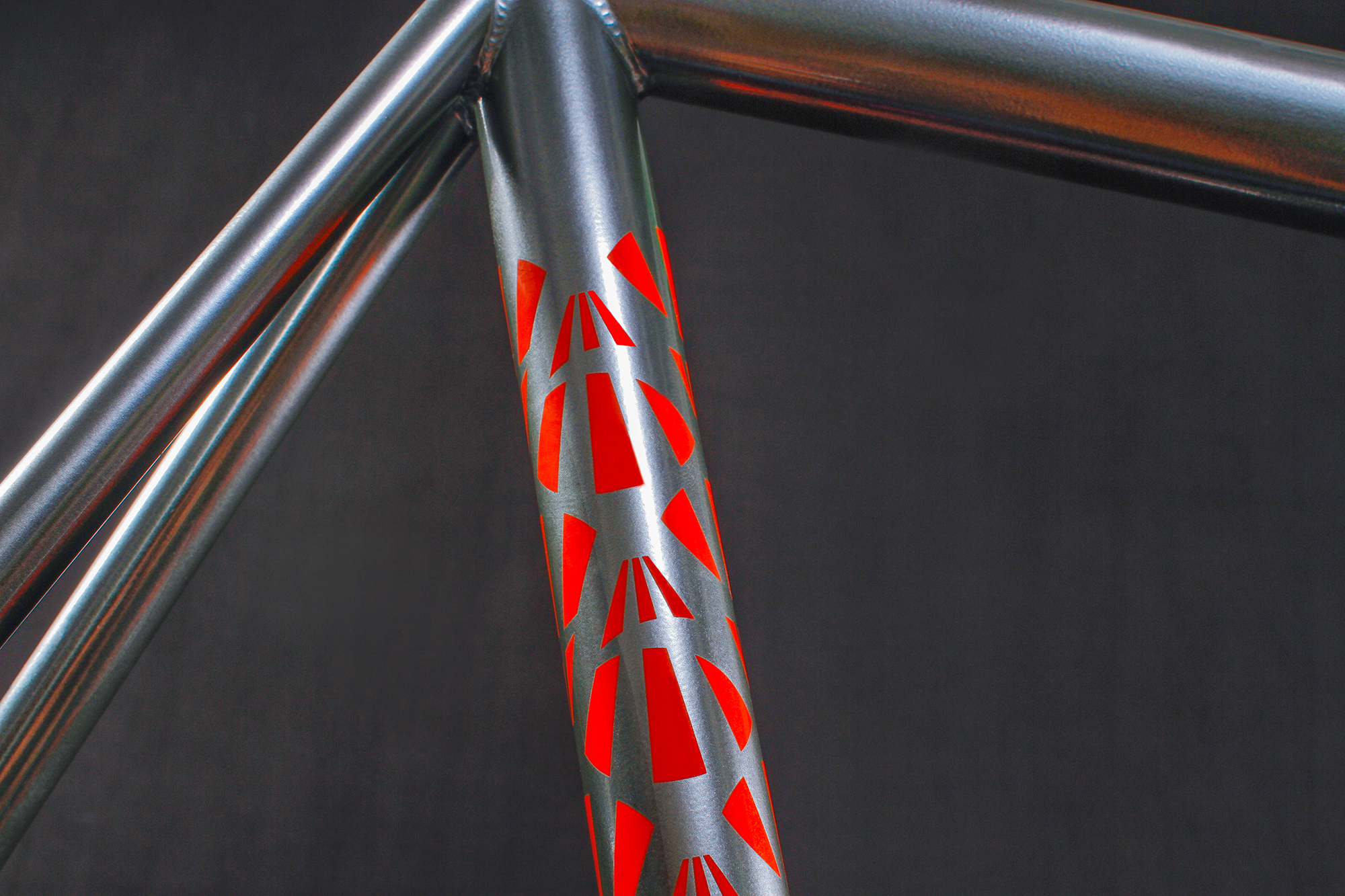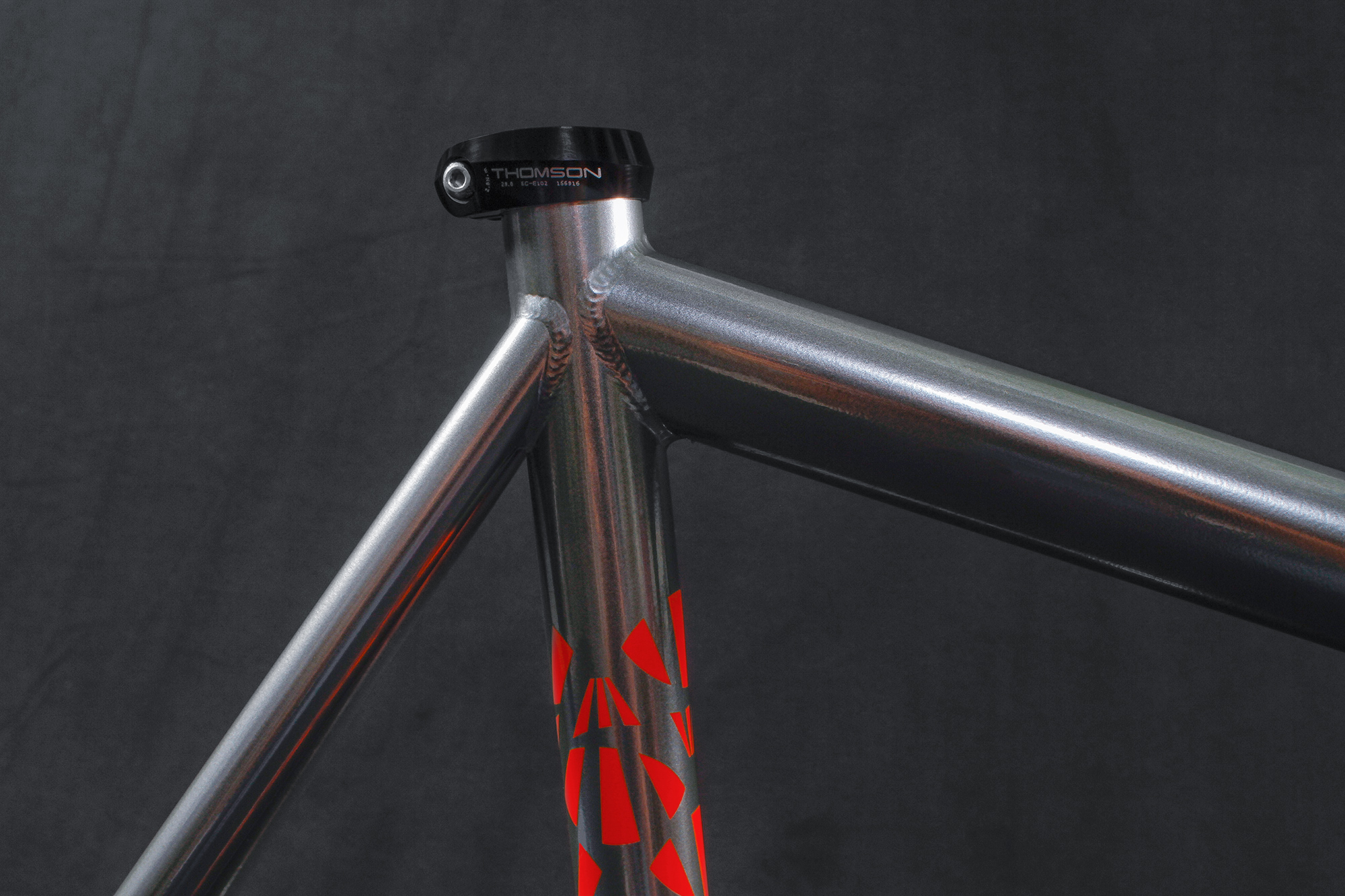 More here