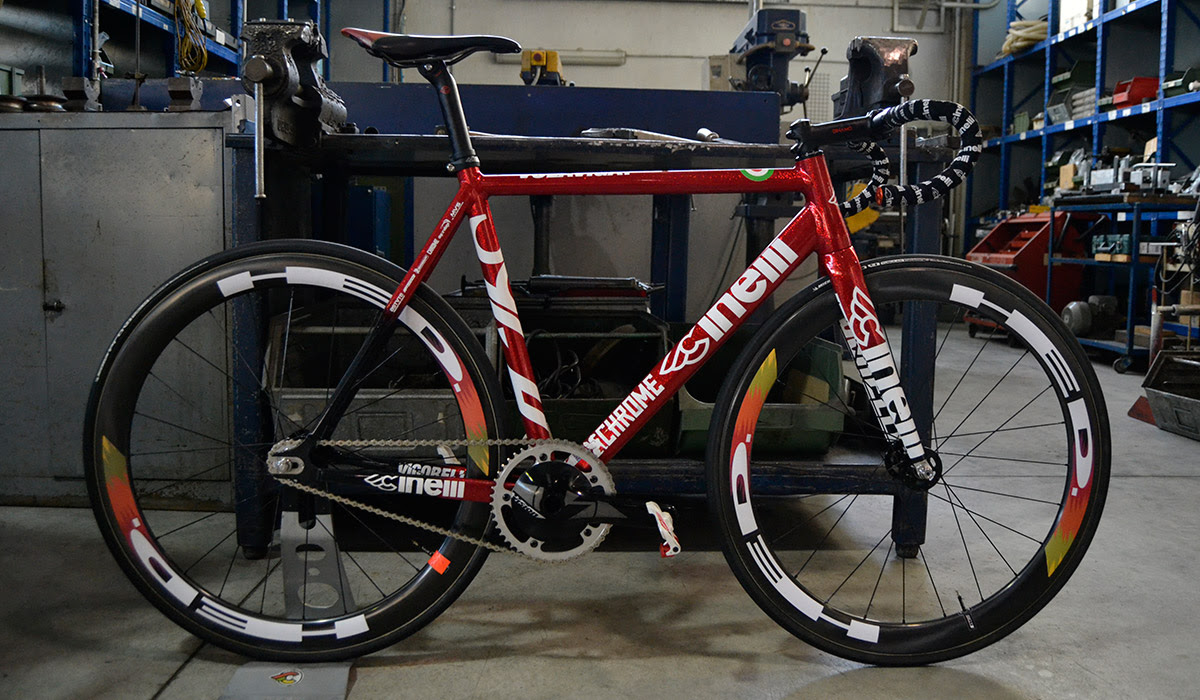 VIGARELLI
Vigarelli kicks off the Garage. This custom Vigorelli Alu was ridden by Davide Viganò in the final 2017 Red Hook Crit race in Milan, where he won the World Champion title, at the first attempt.
Coming straight from the World Tour, Viganò immediately appreciated the Vigorelli track geometry and its responsiveness, that makes the bike sharp and precise.
The Vigarelli is available in a super limited edition.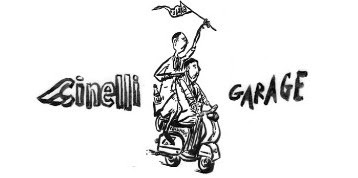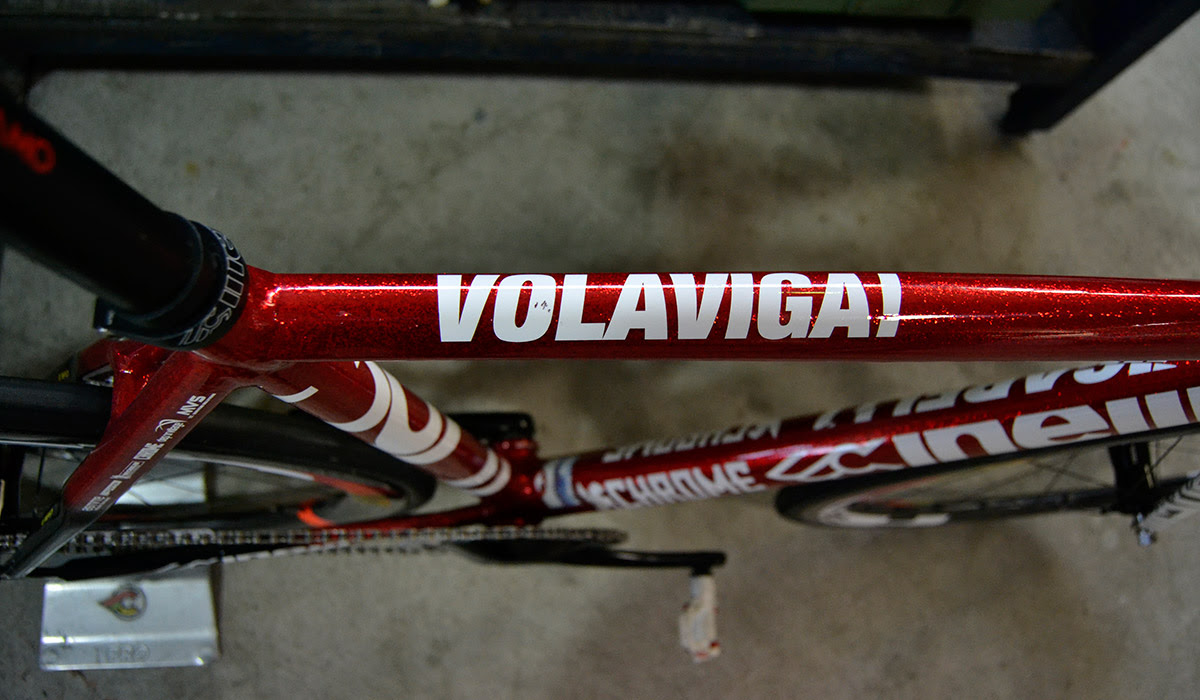 WHAT'S GARAGE?
Inspired by the obsessive dreamers who pass each evening in their garage building up their ultimate dream bike, Cinelli Garage is a new online concept dedicated to exhibiting exotic, unusual, highly personalized and idiosyncratic builds of current stock Cinelli bike frames such as the Strato Faster, Tutto and Superstar.
Each build will center around a theme or personality (i.e. a 100% Made in Italy Laser Miabuild, a sub-6,7 kg XCR steel frame or dream NYC-messenger Tutto build) and will include rare, vintage and exotic components from other brands which allow each Cinelli frame to become the ultimate dream bike as well as highlighting the latest and coolest components from around the world.
Cinelli Garage will feature a new build every two weeks. In addition to being featured in an enormous gallery of professional photographs shot on the Cinelli factory floor, each Cinelli garage build will be promoted through the Cinelli Social Media channels (i.e.: Facebook, Instagram…)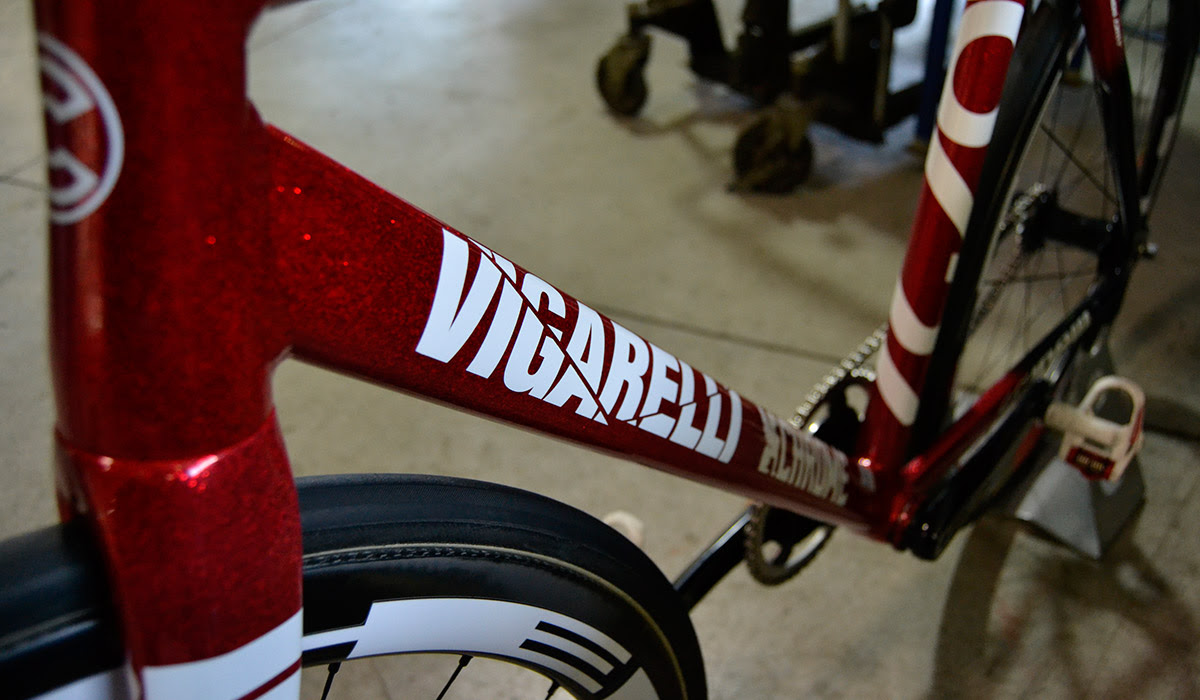 The Cinelli Garage logo has been designed specifically by Mr. Russ Pope, famous US based artist and longtime Cinelli friend. Thanks Russ…
More here