The ABLE is a highly capable performance off-road machine that tilts more towards the "mountain skinny" side of the gravel segment. It can handle a lot of tire but still has an extremely short rear end, the same in fact as our ALLROAD at 420mm.
This is achieved by the most striking feature on the bike, the elevated drive side chainstay. The front end is geared more towards offroad riding so it gives up a little in terms of handling on the pavement, but feels incredibly stable at speed on the dirt.
We have been ripping around here in Arkansas on everything from pavement to single track and I can tell you that every ride has us finishing with a huge smile – it's just so fun to ride. We are blown away by how agile a tight, lightweight bike feels on single-rack.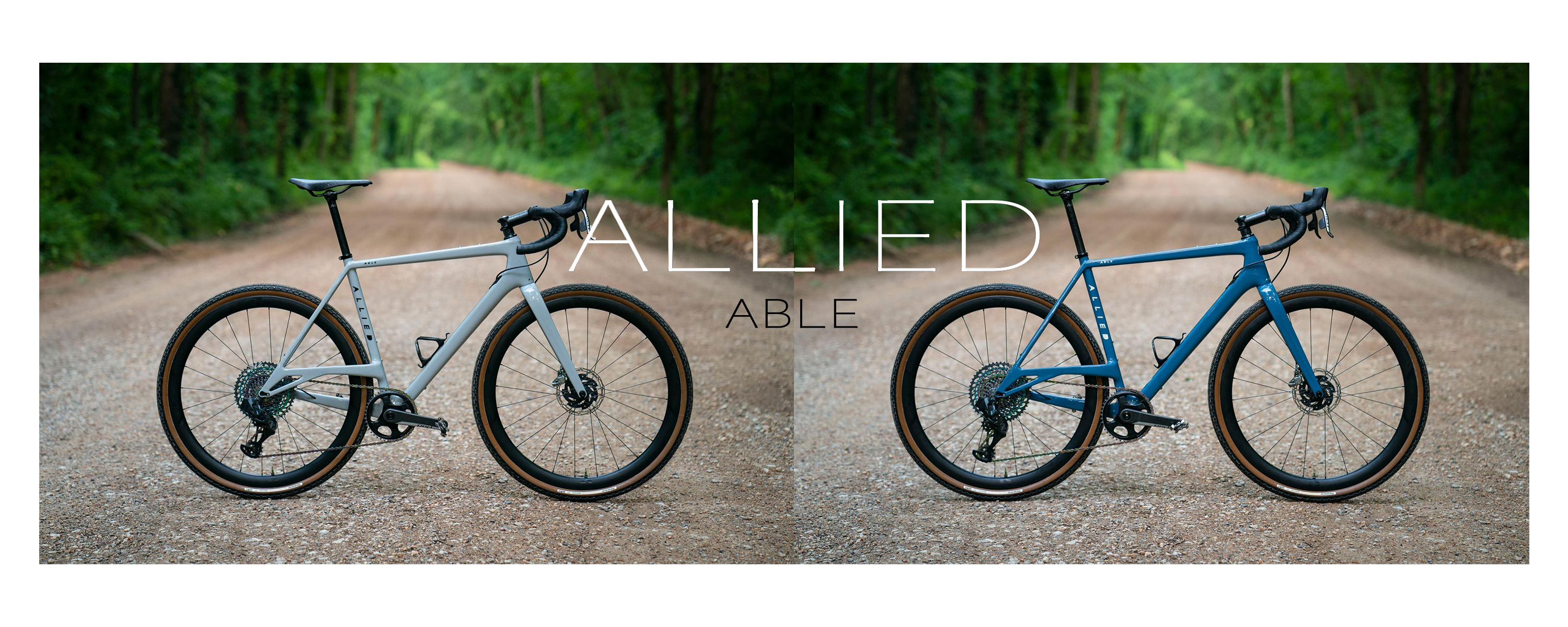 alliedcycleworks.com/pages/allied-able