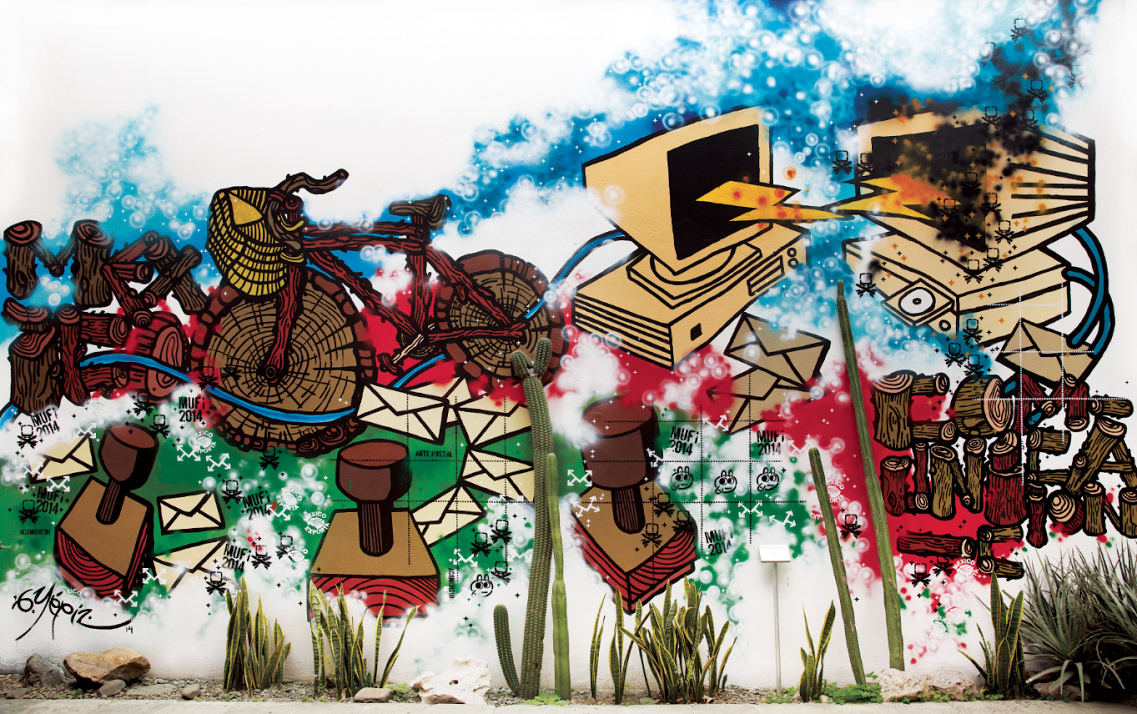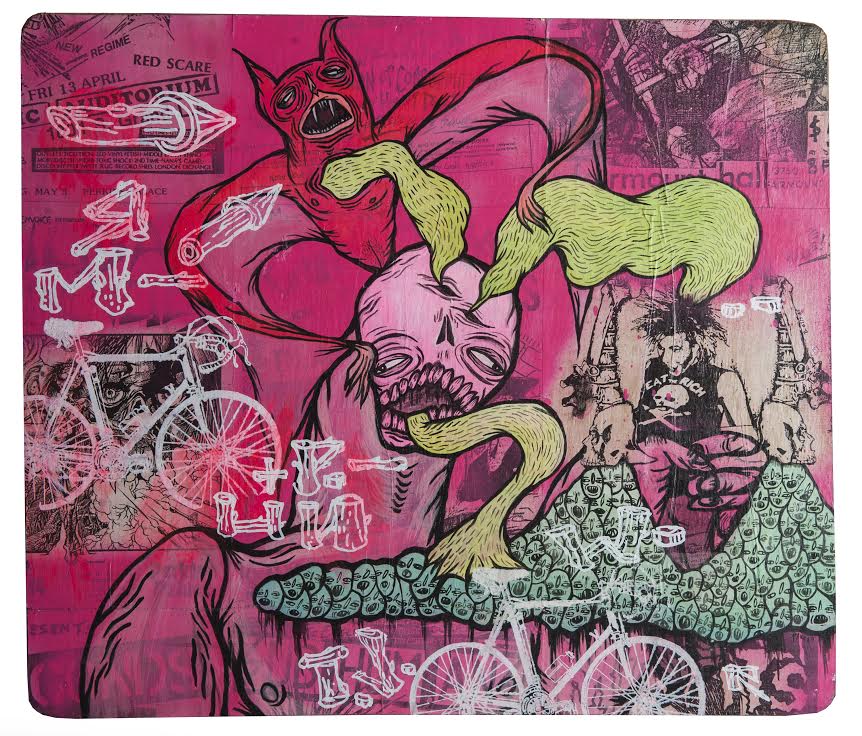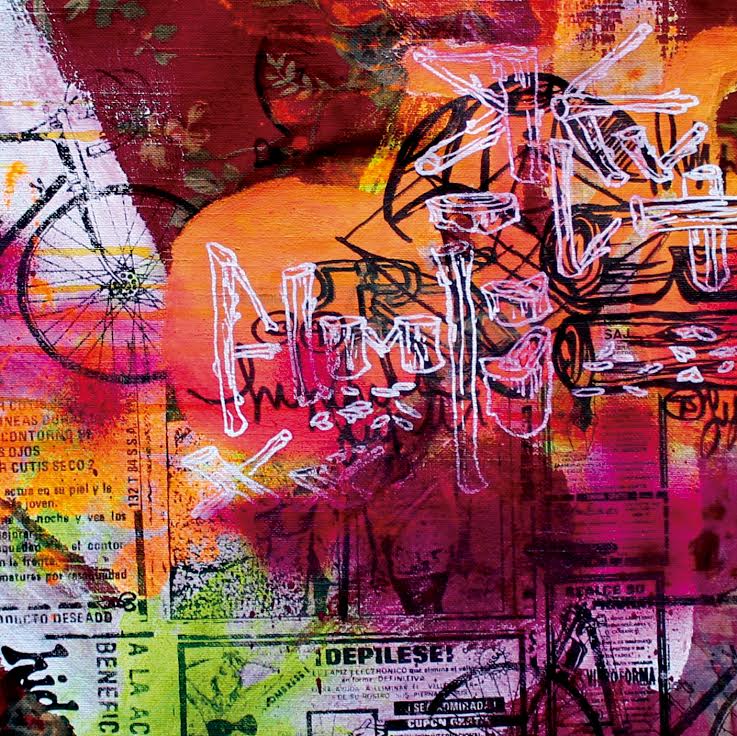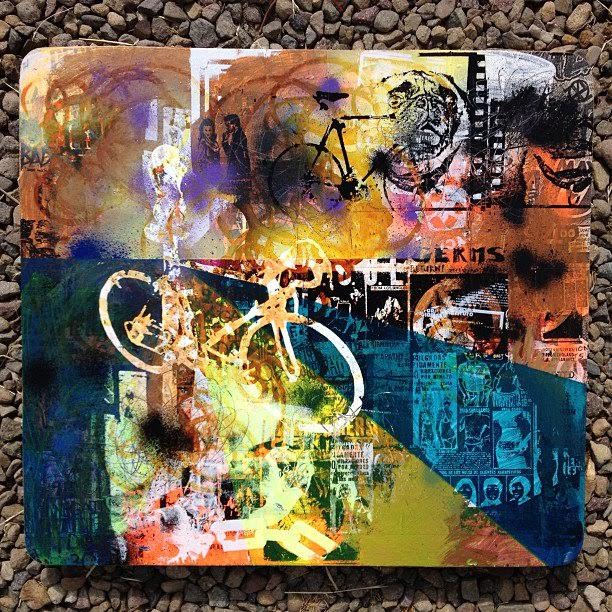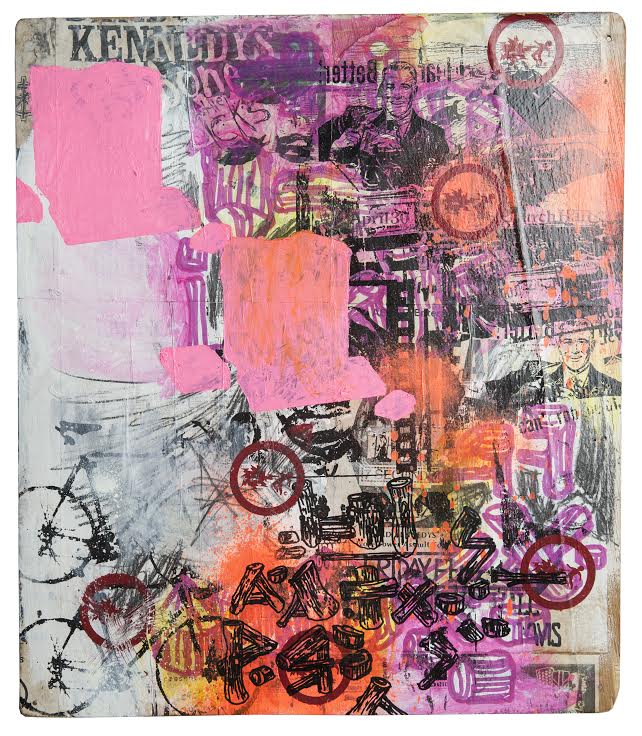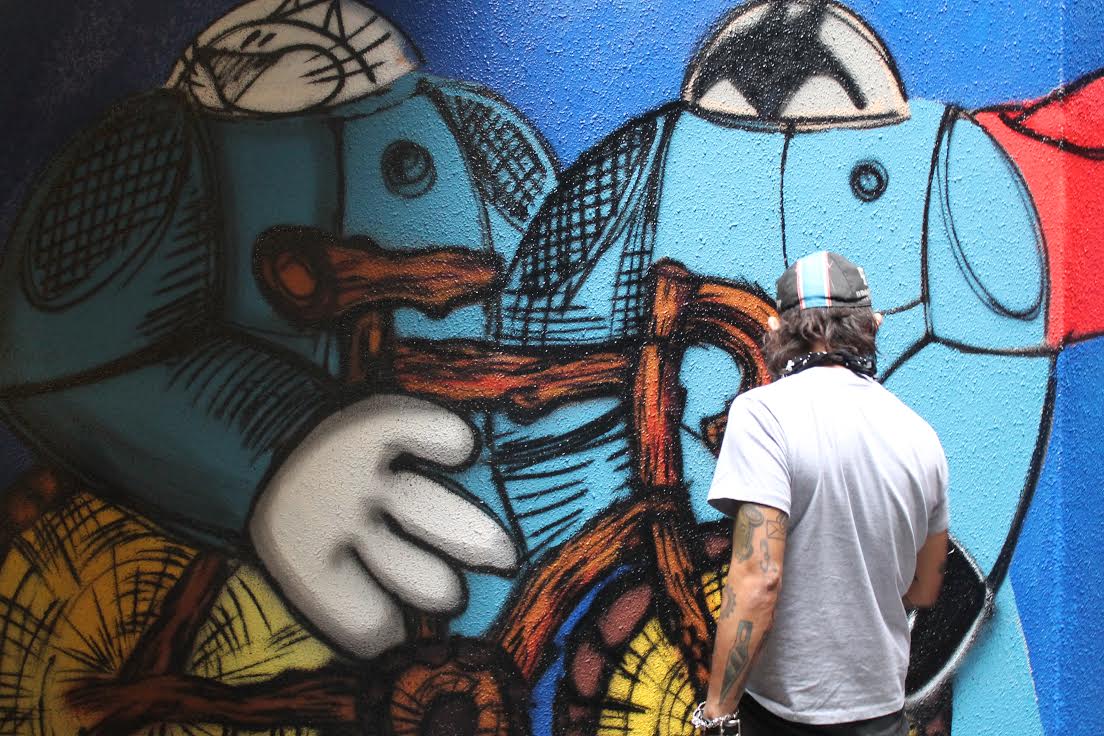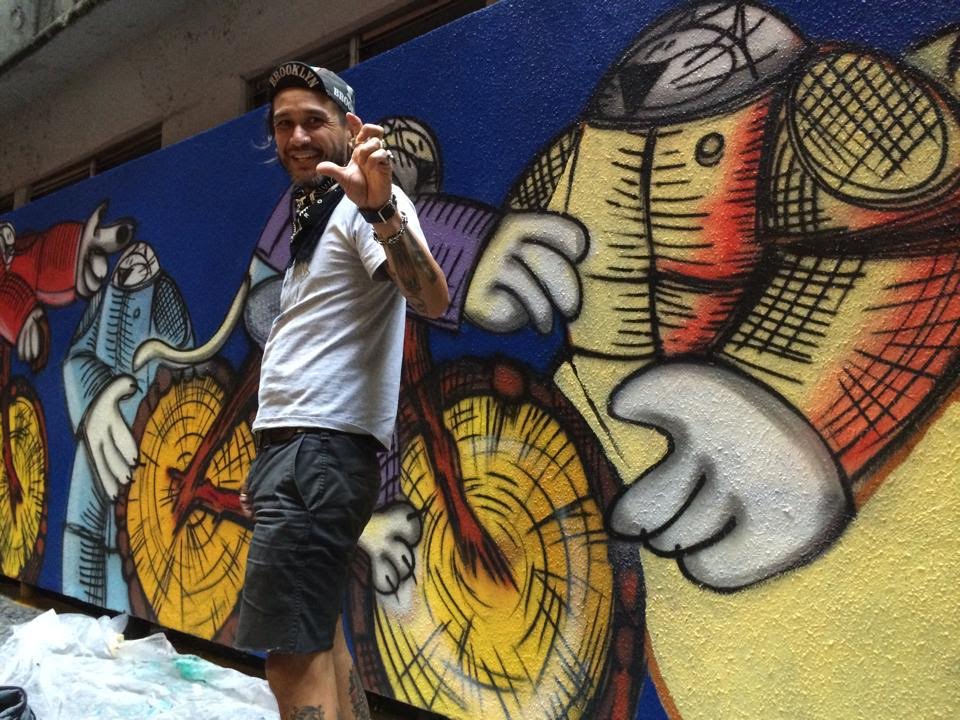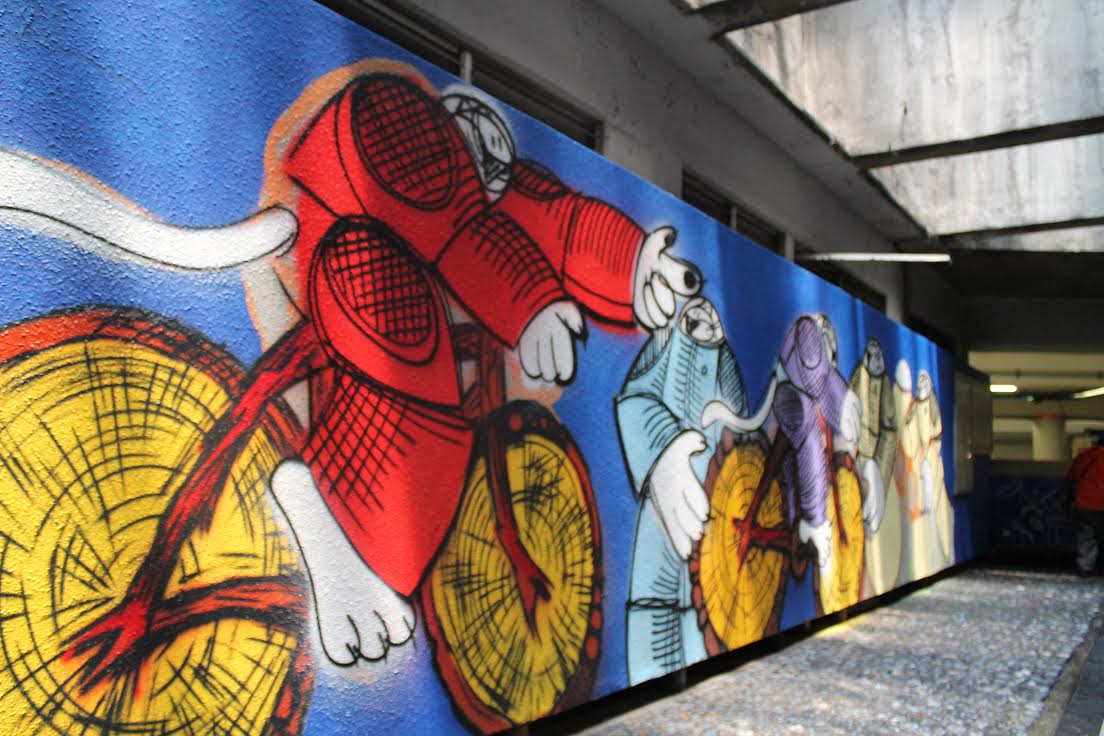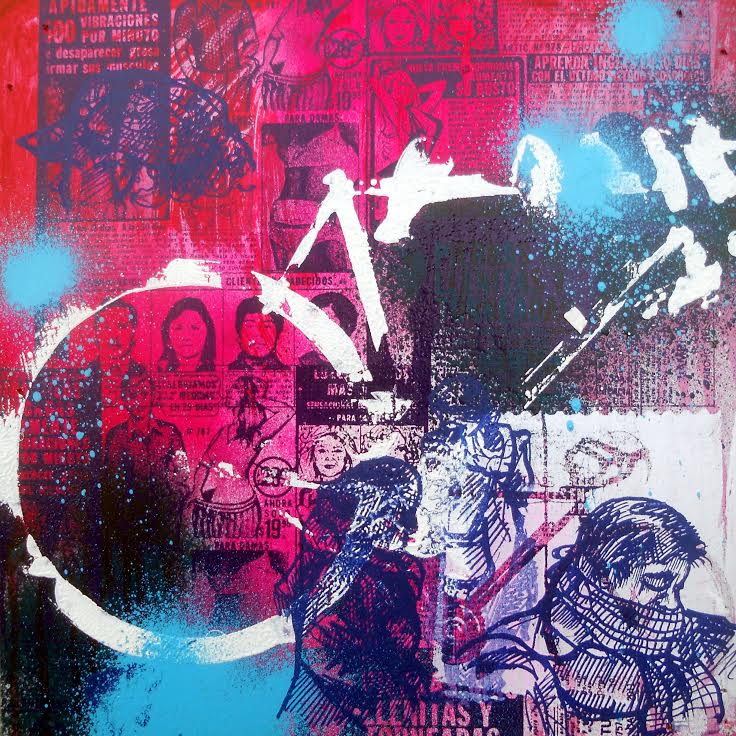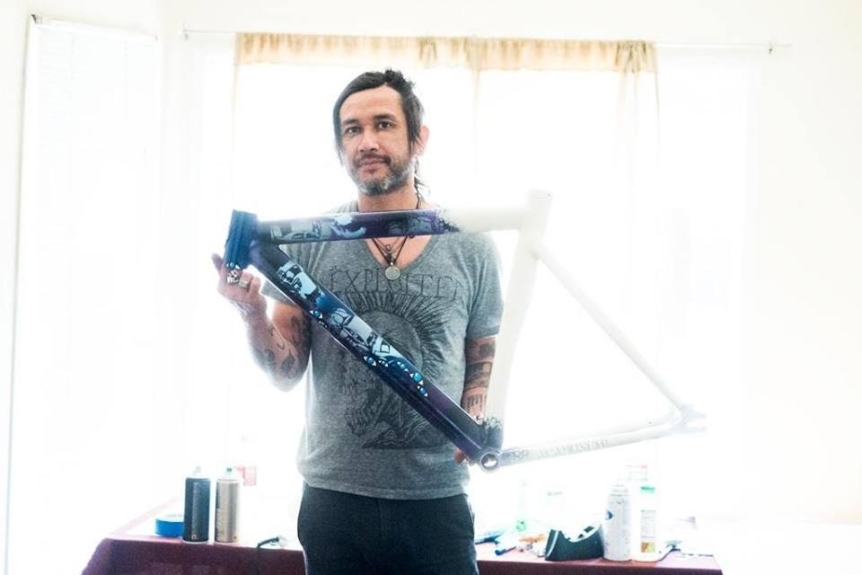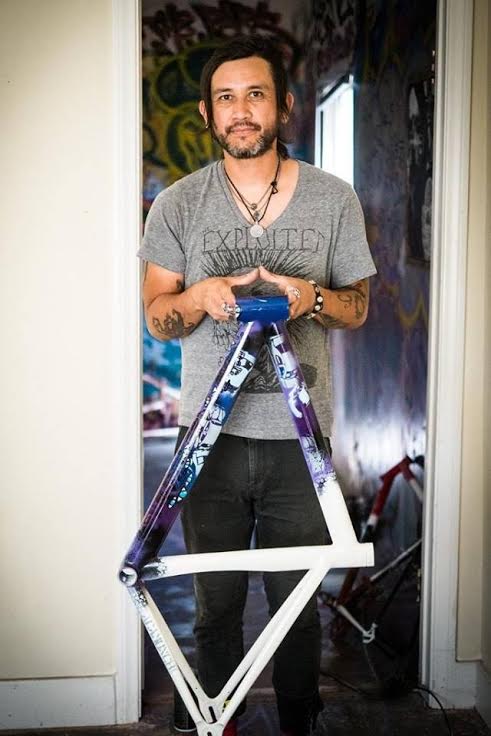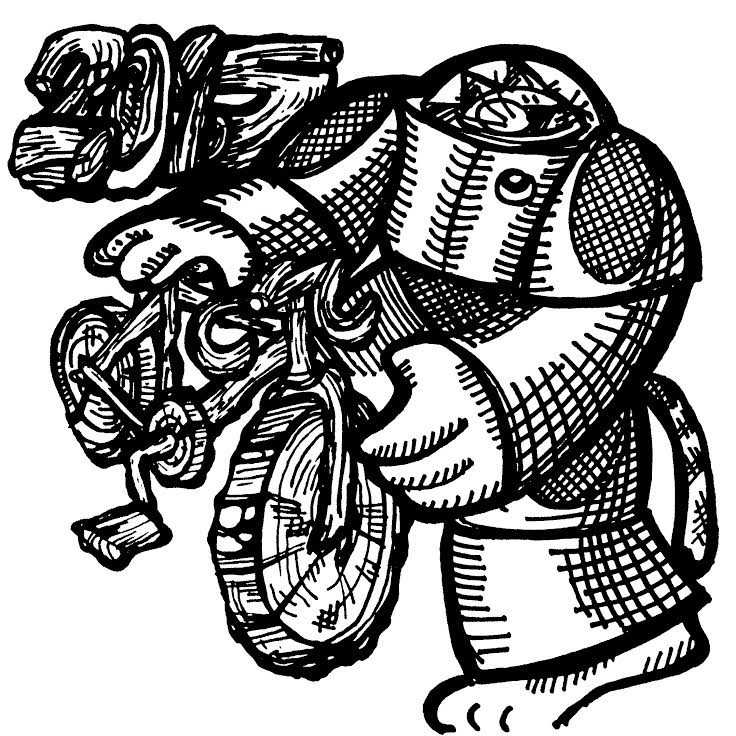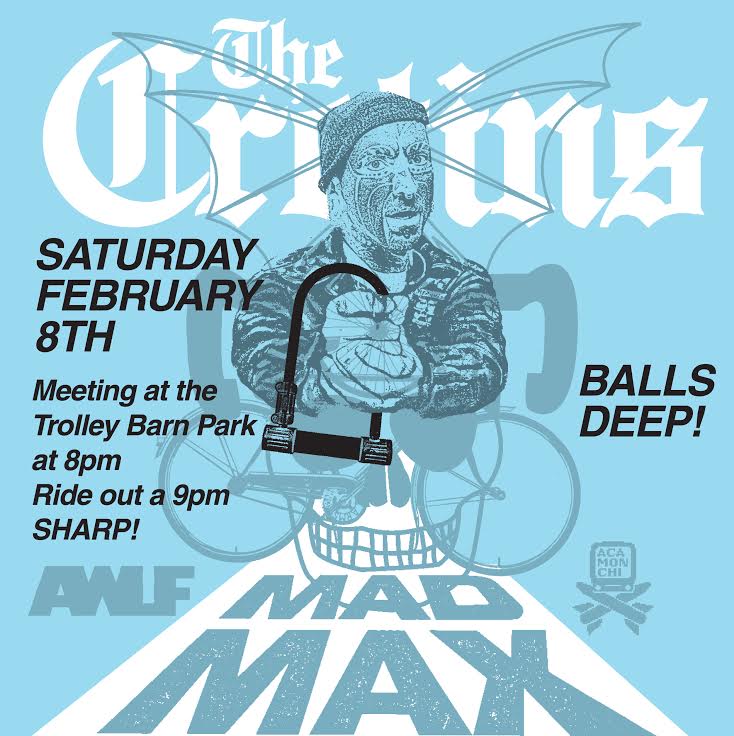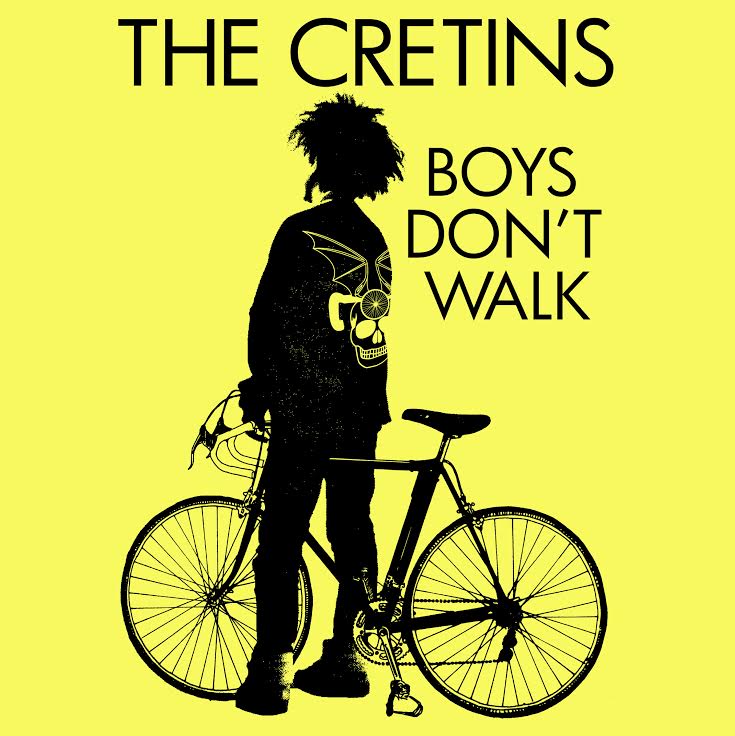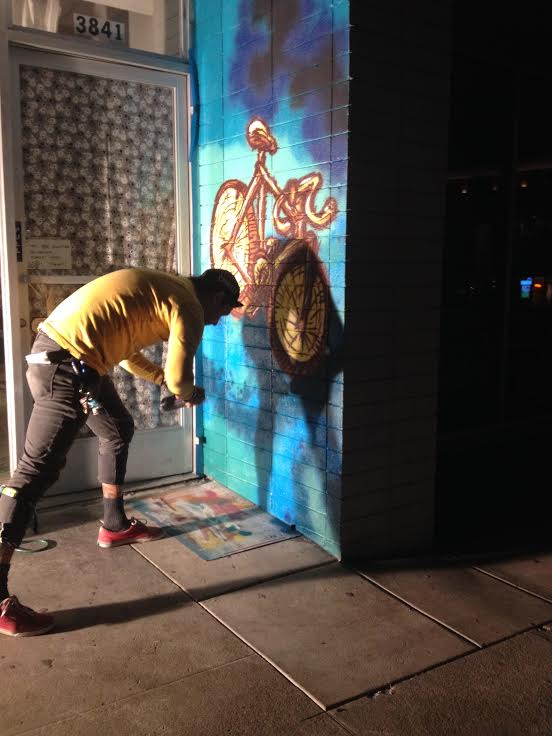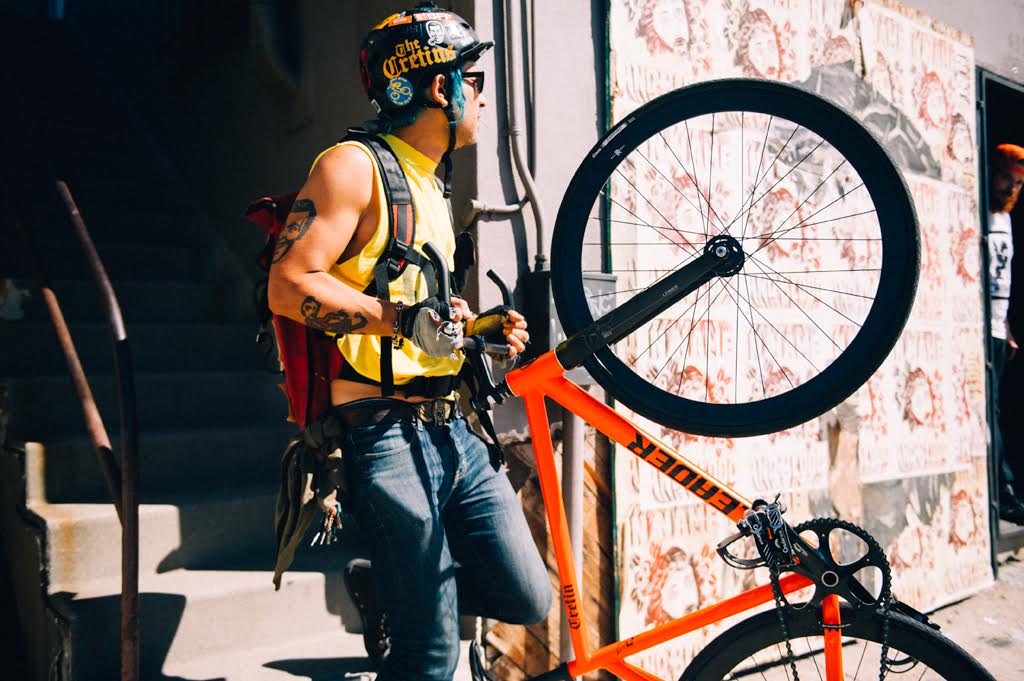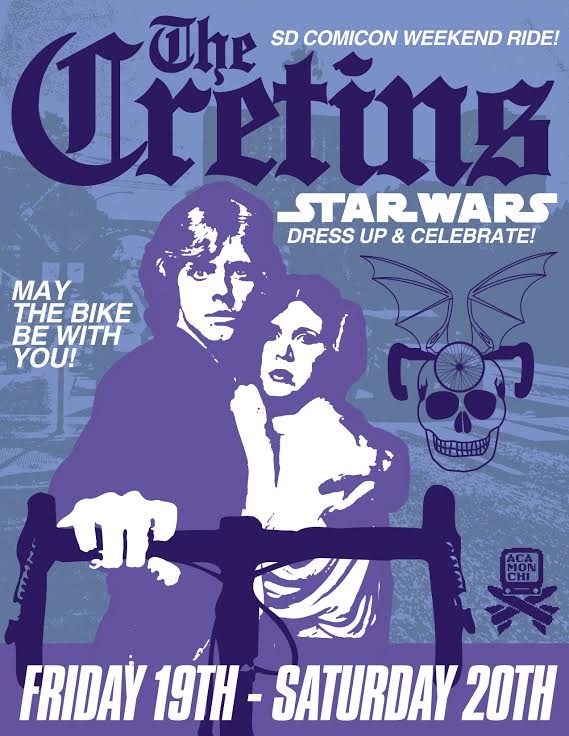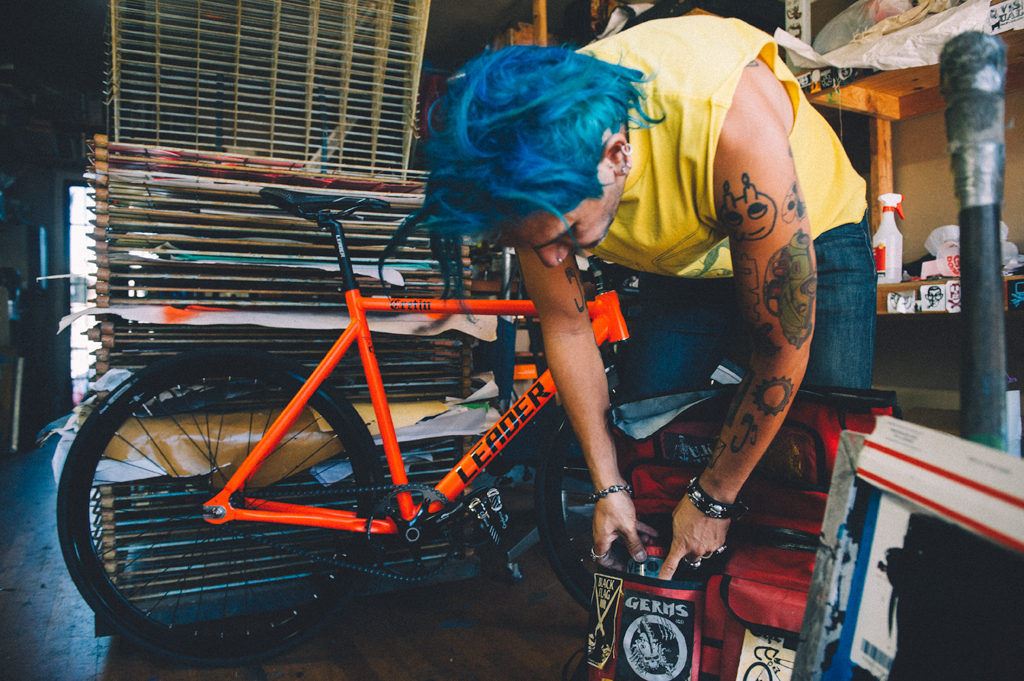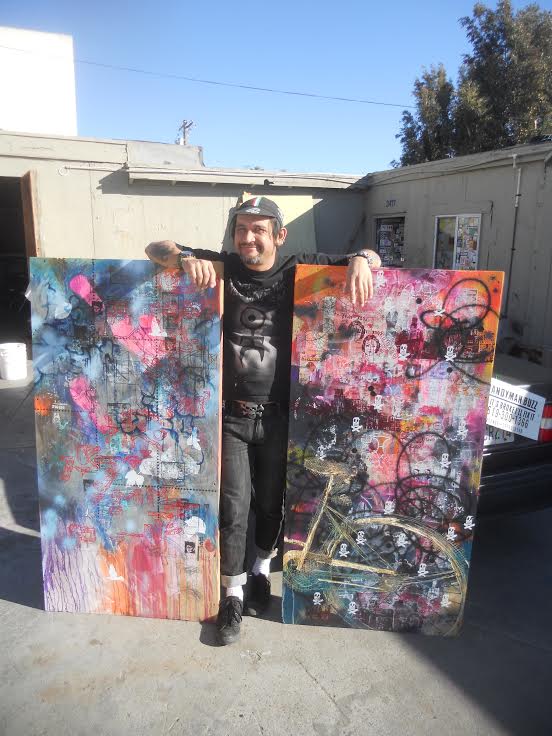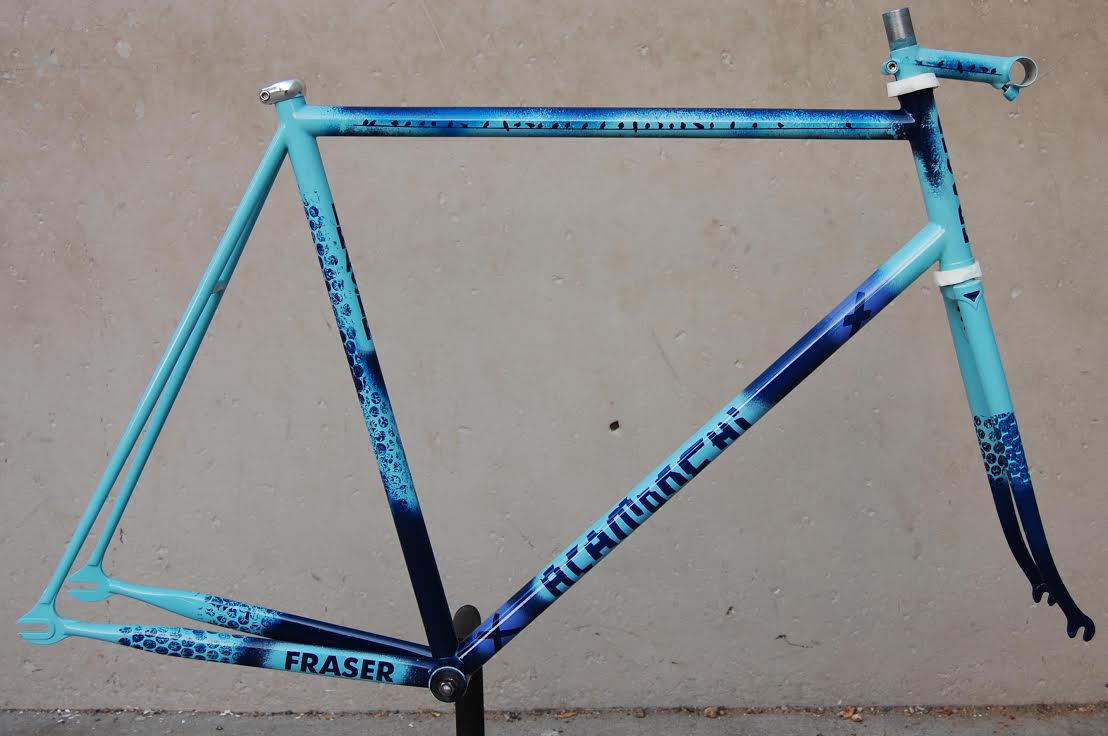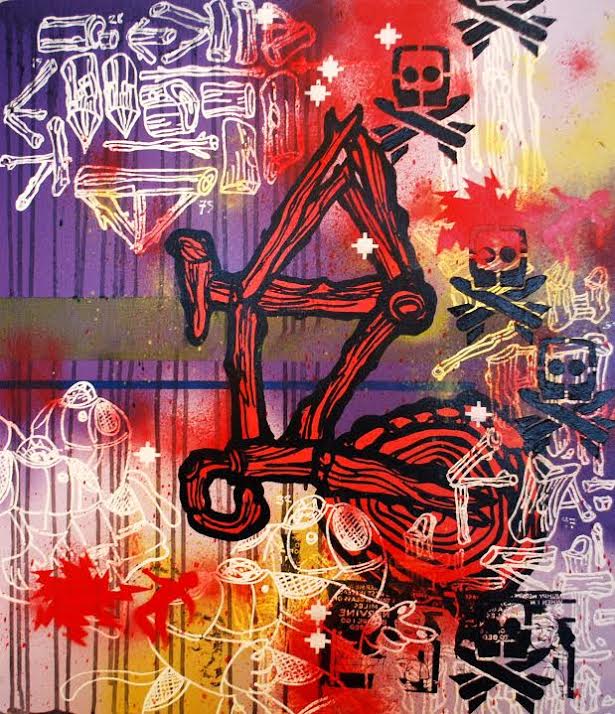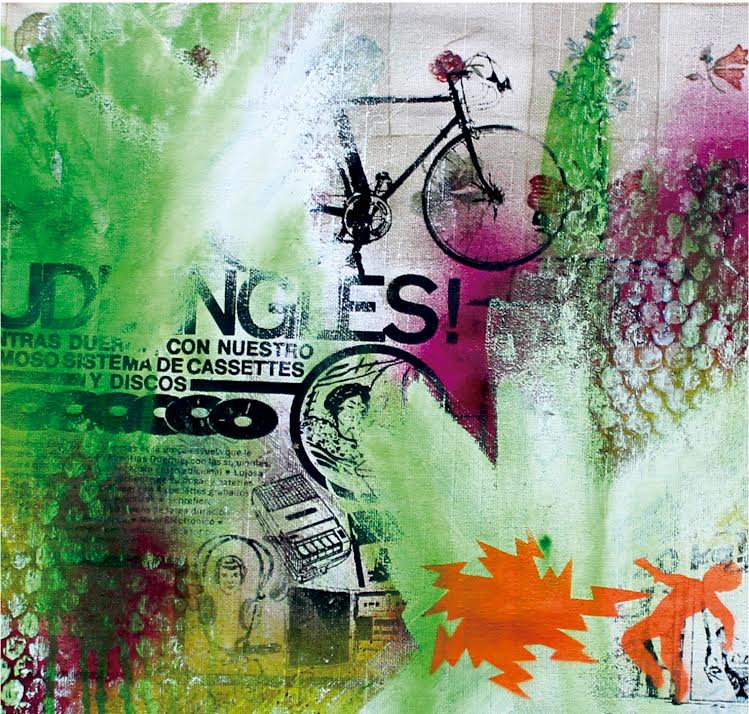 Gerardo Yépiz launched the first Mexican Mail Art website in 1995, his downloadable stencils revolutionized how a generation of young artists, from Mexico City to Tijuana, used street installation and graffiti as a critical forum. Known as Acamonchi, a slang term for piggyback riding in northern Mexico, Yépiz adopted the strategies of street art as the starting point for his fine art while also distinguishing himself as a graphic designer working with clients on both sides of the border including the Nortec Collective, MTV, Reebok,Vans, Adidas, Pepsi, Warner records, Osiris shoes, Tribal Gear, Obey Giant, Rioja Wine,Electra Bikes. Like his moniker, which, he explains "doesn't really mean anything, it's just a dumb, silly sounding word," he uses humor to create graphic works of art that probe serious political and cultural issues. As hedescribes it, "poster illustrations or stickers are common resources of visual communication; in the hands of Acamonchi, and in combination with graffiti tactics, they become veritable terrorist instruments, and the activity becomes a kind of cultural sabotage."
Acamonchi began his career in the mid-1980s as part of a cross-cultural underground scene in southern California and northern Mexico that was heavily influenced by fanzines and the skateboard-punk countercultures. Music developed his political awareness, and the history of Fluxus inspired his passion for Mail Art. His early work focused on images of the Mexican television host Raul Velasco and assassinated presidential candidate Luis Donaldo Colosio. According to Acamonchi, Velasco represents the mindless entertainment provided by the Mexican media. He describes Colosio-shot on live television in 1994, during a campaign rally in Tijuana -as the Mexican equivalent to John F. Kennedy. Colosio's face is a poignant reminder of political corruption and Tijuana's notorious outlaw reputation. Acamonchi makes his point, however, with ridiculous images of Colosio in a cosmonaut helmet, Colosio crossed with Colonel Sanders, and a "Blaxploitation" Colosio just to name a few.
Recently, Acamonchi has focused his attention on painting. His densely layered panels and murals integrate his signature street graphics -posters, stencils, and graffiti -into abstract fileds of color. In this new work, Acamonchi experiments with painterly techniques using aerosol paint, ink pens, and more traditional pigments, Although his explorations are clearly inspired by street art, his distinctive visual statements are something new. "Post-graffiti Art," as this kind of art was called when graffiti artists first began to show in galleries in the 1980s, does not encompass Acamonchi's strong affiliation with street art radicalism, and articulate his serious painterly intent. Once again, Acamonchi is inspiring his colleagues as he explores new forms of expression. Rachel Teagle Curator of the Museum of Contemporary Art San Diego.
Born in Ensenada, Mexico, in 1970, Gerardo Yepiz is a major contributor to the worldwide street art and graffiti scene. He is a graphic designer, silkscreen printer and visual artist who has exhibited in the U.S., Canada, Mexico, the UK, France, Spain, Japan and The Netherlands. His work is closely tied to the international music and action sports industries. He is an outspoken vegan as well
as bike activist. Growing up in Ensenada-Tijuana was a uniquely strange experience. Fairly removed to what is commonly considered as authentic "Mexican"
and being overwhelmed by California's influence, I came across underground subculture in the mid 1980s that became the outlet for my creativity and sociopolitical conciousness. Discovering "DIY" also brought my interest to reach out and to network internationally. Without feeling confined into geographical traps, I was able to gravitate freely, focusing on quirky and spontaneous nature of every day life. Feeling the urge to testify and to record interpretations, I
sought out to freeze ephemera, making the impermanent permanent, the intangible something anyone could grasp and hold onto.
I'm interested in the exploration of mass produced waste and urban environments. I experience its intervals and document alterations found in weathered mechanical patterns and compile them into humorous poetic compositions. This is also a very healing process. Filtering emotions while using discarded materials represents a new contemporary identity of what it means to be Mexican, projecting a daring vision of self and the internal struggle, breaking the mold and creating a brave new example for future generations.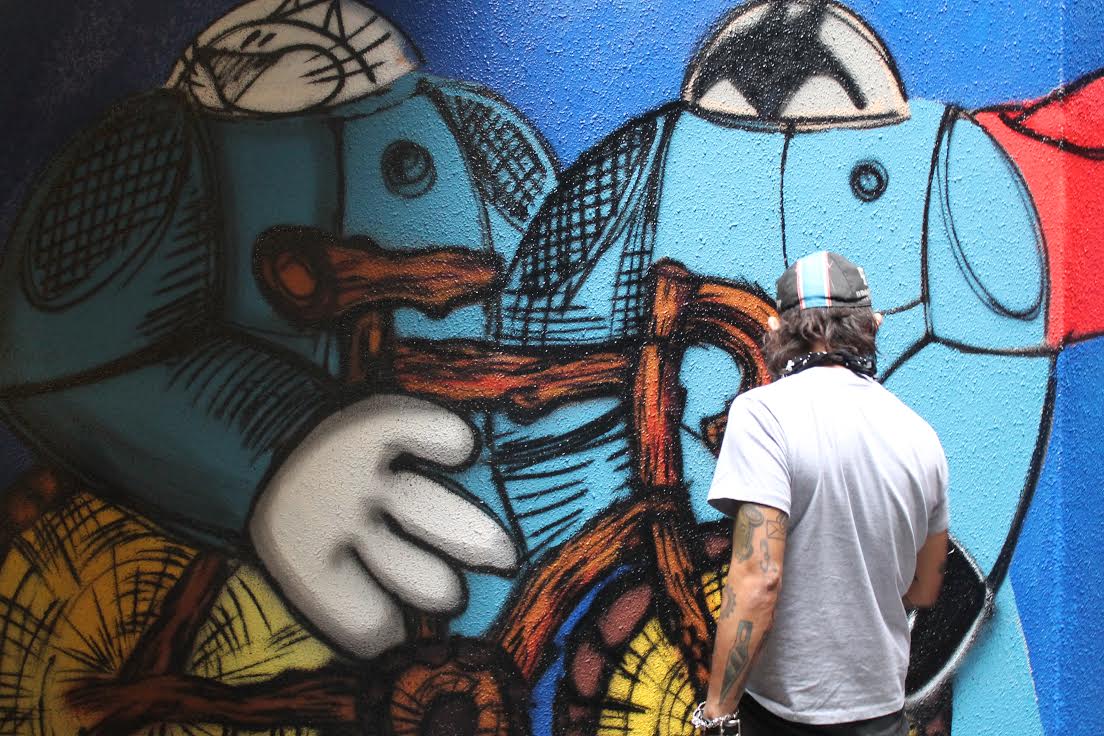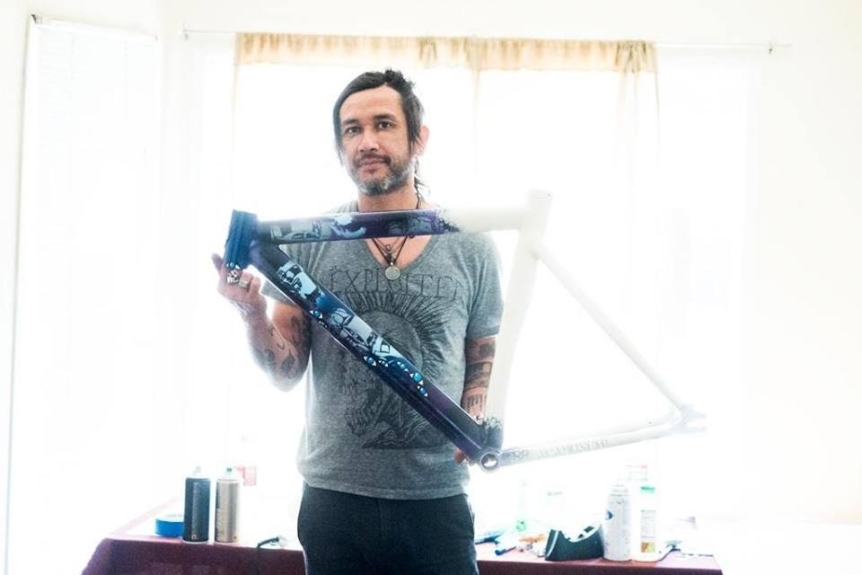 Gerardo Yepiz / ACAMONCHI Art Studio
2196 Logan Ave, San Diego CA 92113